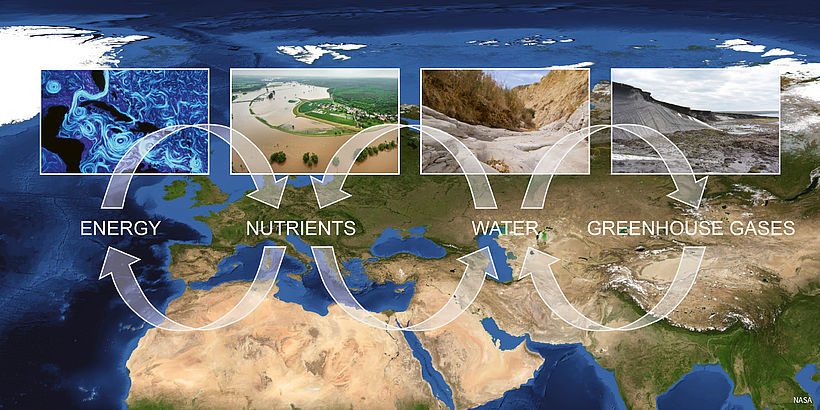 Events and Trends:
Impact of Disturbances on Earth Systems
MOSES is a novel observing system of the Helmholtz Association, developed by the Helmholtz Centres in the research field "Earth and Environment". It comprises highly flexible and mobile observation modules which are specifically designed to investigate the interactions of short-term events and long-term trends across Earth compartments. Heat waves, hydrological extremes, ocean eddies and permafrost thaw will be in the focus of this new event-oriented observation and research initiative.


+++ News +++ News +++ News +++ News +++
Permafrost test campaign under corona conditions
The Permafrost AWI team (Julia Boike, Bill Cable, Frederieke Miesner, Julia Martin, Christian Rasmussen, Esther Horvath) ran a test campaign at AWIPEV Arctic Research Base on Spitzbergen in March 2021. They were some of the first people to arrive in Ny-Ålesund und after a longer period of no visits or projects! As a result of the pandemic, some stations are still closed since last year. The aim of the field trip was to test new MOSES permafrost instruments under authentic conditions.
The impressive report about the field work can be read
here
.