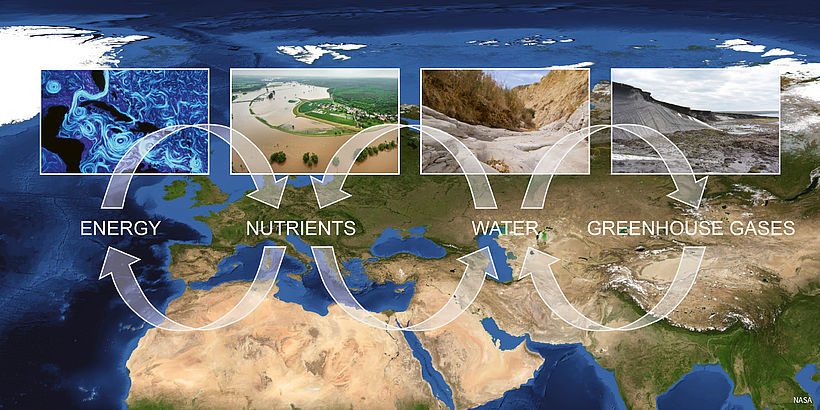 Events and Trends:
Impact of Disturbances on Earth Systems
MOSES is a novel observing system of the Helmholtz Association, developed by the Helmholtz Centres in the research field "Earth and Environment". It comprises highly flexible and mobile observation modules which are specifically designed to investigate the interactions of short-term events and long-term trends across Earth compartments. Heat waves, hydrological extremes, ocean eddies and permafrost thaw will be in the focus of this new event-oriented observation and research initiative.


+++ News +++ News +++ News +++ News +++
Stakeholder-Workshop "Weather Extremes: Perspectives in Monitoring und Prediction"

Weather extremes are also occurring more frequently in Germany. A stakeholder-workshop with participants from science and practice was therefore dedicated to the topic »Weather Extremes: Perspectives in Monitoring and Prediction«. From 31 Mai to 1 June 2022, scientists and representatives of environmental authorities meet in Leipzig to intensify exchange and stakeholder involvement. The reason for the workshop was the start of the MOSES operational phase in January 2022. The abstracts of the presentations are now available!