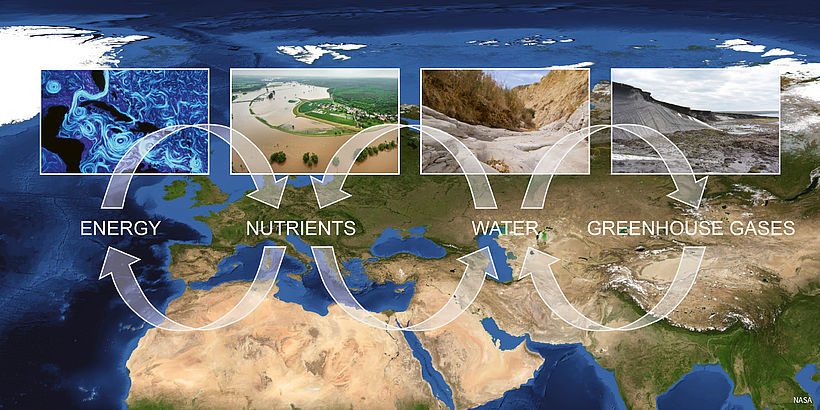 Events and Trends:
Impact of Disturbances on Earth Systems
MOSES is a novel observing system of the Helmholtz Association, developed by the Helmholtz Centres in the research field "Earth and Environment". It comprises highly flexible and mobile observation modules which are specifically designed to investigate the interactions of short-term events and long-term trends across Earth compartments. Heat waves, hydrological extremes, ocean eddies and permafrost thaw will be in the focus of this new event-oriented observation and research initiative.


+++ News +++ News +++ News +++ News +++
Low water campaign 2022 at the Elbe River

As in previous years, 2022 is again a year with record low water levels and extreme drought periods. And as in previous years, in August a team of the Hydrological Extremes working group from AWI and UFZ has taken the MOSES toolbox to investigate the effects of these droughts on the Elbe River near Tangermünde in more detail. The investigations were especially focused on the emissions of greenhouse gases such as carbon dioxide and methane from water and adjacent dry fallen floodplain sediments. The campaign was performed to collect detailed data of temporal and spatial heterogeneity of the potential emission drivers and patterns due to the extreme low water situation.