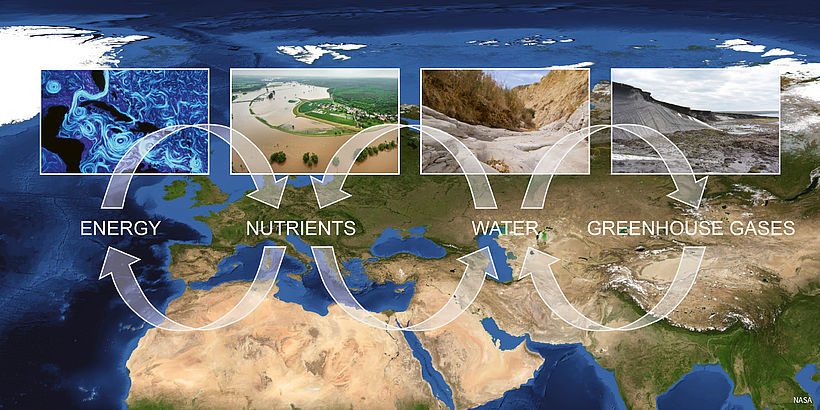 Events and Trends:
Impact of Disturbances on Earth Systems
MOSES is a novel observing system of the Helmholtz Association, developed by the Helmholtz Centres in the research field "Earth and Environment". It comprises highly flexible and mobile observation modules which are specifically designed to investigate the interactions of short-term events and long-term trends across Earth compartments. Heat waves, hydrological extremes, ocean eddies and permafrost thaw will be in the focus of this new event-oriented observation and research initiative.


+++ News +++ News +++ News +++ News +++
MOSES hunts Ocean Eddies - Marine and coastal scientists investigate mobile oxygen minimum zones
As part of the Helmholtz observation initiative MOSES, researchers from the GEOMAR Helmholtz Centre for Ocean Research Kiel and the Helmholtz-Zentrum Geesthacht are now on their way to investigate extremely low-oxygen eddies in the tropical Atlantic until Christmas. Autonomous devices are already scouting the ocean around the Cape Verde Islands for eddies suitable for study. On 23 November, the research vessel METEOR left the port of Mindelo / Cape Verde for the detected eddies. A research aircraft will support the search from the air.