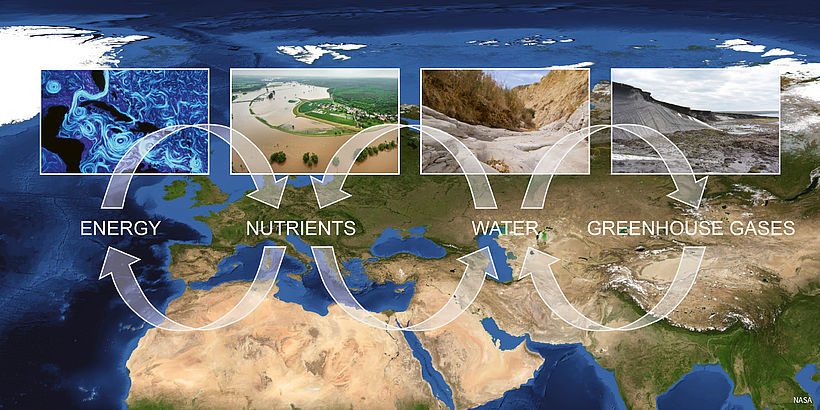 Events and Trends:
Impact of Disturbances on Earth Systems
MOSES is a novel observing system of the Helmholtz Association, developed by the Helmholtz Centres in the research field "Earth and Environment". It comprises highly flexible and mobile observation modules which are specifically designed to investigate the interactions of short-term events and long-term trends across Earth compartments. Heat waves, hydrological extremes, ocean eddies and permafrost thaw will be in the focus of this new event-oriented observation and research initiative.


+++ News +++ News +++ News +++ News +++
Impact of drought on the forest

Drought, bark beetles - especially the spruces suffer, also in the Eifel region. Since the extreme drought in 2018, there has been too little rainfall. The drought reaches far into deeper soil layers. Mild winters favor the survival of pests and can lead to massive tree death. Jülich researchers and their colleagues from UFZ, KIT and GFZ have been carrying out extensive measurements for the Helmholtz project MOSES since May 2020. Measurements include soil moisture, precipitation and the exchange of gases such as water vapor and carbon dioxide (CO2). Forests in particular play an important role in the carbon cycle. Due to drought, however, they sometimes take up less CO2 than usual.
Scientists from Jülich are currently offering to visit the site and talk about the latest findings on the effects of heat and drought. For more information please click
here
.