HIGRADE Conference
At the HIGRADE Conference, doctoral candidates in their last year present their topics and HIGRADE alumni receive their certificates. The conference takes place twice a year, in spring and in fall.
photo: Gunnar Dreßler, UFZ Leipzig
Next HIGRADE Conference:


HIGRADE Fall Conference 2015
- 17 November 2015, UFZ Leipzig: KUBUS -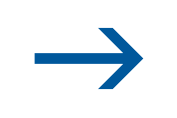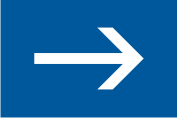 Registration (open until 6 Nov. 2015)


Programme

1:30 pm (hall 1 B-D) Welcome & Opening (Prof. Georg Teutsch / Dr. Jula Zimmermann)

1:45 pm (hall 1 B-D) Poster Pitches - Part 1

2:30 pm - break

2:45 pm (hall 1 B-D) Poster Pitches - Part 2
3:30 pm (Foyer) Open Poster Session
4:30 pm (hall 1 B-D) Award Ceremony
awarding of HIGRADE certificates and poster prizes

announcement of UFZ Doctoral Award & UFZ Supervision Award winners 2015
presentations of Prof. Nicole van Dam (iDiv) and Dr. Michael Jahn (formerly UMB) on their career and doctoral thesis

from 6:00 pm (Foyer) Get-together

Posters


Chemicals in the Environment & Health
Andreas Hardy Keller (ISOBIO) "Functional stability of syntrophic consortia involved in anaerobic contaminant degradation"
Anja Worrich (UMB & UBT) "Together we are strong - Fungal-bacterial interactions increase the functional ecosystem stability"
Christian Slawik (OEC) "The kinetic chemoassay battery- A new approach for assessing electrophillic reactivity"
Daniele Comandella (TUCHEM) "PDMS-protected Pd catalysts for water treatment"
Denise Kurth (WANA) "The impact of active cellular efflux inhibition by environmental pollutants on bioaccumulation"
Elham Jahangiri (UMB) "Applying laccase and tyrosinase for micro-pollutant degradation"
Harry Byers (WANA) "Surfactants in the environment: a case study in the Holtemme River."
Lukas Linden (AUC) "3D-QSAR: a better tool for predicting partition coefficients influenced by molecular steric effects?"
Maria Schmied-Tobies (ANA) "How anthropogenic chemicals can change DNA —
A case study for organophosphorous pesticides"
Matthias Muschket (WANA) "A multidimensional fractionation approach for effect-directed analysis of antiandrogenic compounds in a river water extract"
Umer Shafique (OEC) "Occurrence of Perfluoroalkyl Surfactants in the River Saale, Halle"
Pedro Inostroza (WANA) "Decoding effects of multiple stressors using microsatellites in invertebrates"
Robert Bloch (WANA) "Analysis of mercapturic acids in human urine for the assessment of exposure to chemicals"
Sally Otto (UMB) "Effects of Bacterial Dispersal and Predation Pressure on Contaminant Biodegradation and Bioavailability"


Land Use Options, Biodiversity & Bioenergy

Alexandra Papanikolaou (BZF) "Wild bees under changing weather: The role of the landscape"
Andreas Dittrich (CLE) "Spatial variability of ecosystem services in Germany"
Andreas Menzel (BZF) "Large-scale distribution patterns of arbuscular mycorrhizal and non-mycorrhizal plant species"
Antje Kautzner (BZF) "Effects of mowing and grazing on plant diversity and vegetation heterogeneity in semi-natural grasslands"
Anushika Bose (NSF) "Birds & Blades: an investigation towards birds and wind turbines spatial coexistence."
Athaydes Leite (UMB) "Bioenergy conversion in the bioethanol industry: let's open the black box!"
Babett Wintsche (UMB) "The trustworthy and the misprized - Exchangeable keyplayer of methanogenesis"
Canan Karakoç (UMB) "Understanding community assembly mechanisms through integrative approaches"
Davide Francioli (BOOEK) "Impact of long-term fertilization on activity and composition of bacterial and fungal communities in one of the oldest agricultural experiments in the world"
Jakob Hildebrandt (BEN) "Establishing a sustainability index for assessing product portfolios from bioeconomy regions"
Jessica Saatz (ANA) "Rare Earth Elements as Upcoming Pollutants? A Study on Uptake, Transport, and Localization of Gadolinium in a Culture Crop"
Karla Locher t.b.a.

Madhumitha Jaganmohan (CLE) "The influence of urban green space characteristics on cooling effects for residential areas."
Thomas Lauf (OEKON) "Economic Analysis of Sustainable Spatial Allocations of Electricity Systems - A Theoretical Examination and an Agent-Based Model of Renewable Electricity Systems"
Veronika Razykova (CLE) "A dynamic model of urban ecosystem services, residential mobility and real estate markets"
Cheng Guo (CLE) "Understanding urban form and its underlying processes by empirical and modelling analysis"
Modeling, Visualization, Monitoring & Observatories
Eunseon Jang (ENVINF) "Influence of physical and geochemical aquifer heterogeneity on nitrate reduction processes by numerical simulation"

Susanne Mühlner (CLE) "The Wood is not enough!"
Wenkui He (ENVINF) "Modeling reactive transport in the subsurface with high performance computing"
Sebastian Lehmann (OESA) "Fast inverse modelling of dynamic vegetation models"


Social Sciences
Jenny Schmidt (UPOL) "Green infrastructure - creating habitats with agriculture"
Michael Peichl (OEKON) "Soil Moisture Anomaly as Predictor of Crop Yield Deviation in Germany"
Water & Soil

Christiane Meier (CATHYD) "Panta rhei - sources and flow paths of river water in the Pamir Mountains"
Eric Bönecke (BOPHY) "Soil functions in different spatial and temporal resolutions on the field scale."
Gerrit Laube t.b.a.
Ingmar Schröter (MET) "What can soil moisture spatial patterns tell us about the water flow in the landscape?"
Jeske Hagemann (ASAM) "Resource competition in a river between benthic and pelagic primary producers"
Karoline Morling (SEEFO) "Dissolved organic carbon (DOC) in drinking water reservoirs"
Lino Parlow (FLOEK) "Impact of agricultural land use on biofilm structure and functioning"
Martin Schrön (MET / CHS) "Finding Water with Cosmic-Ray Neutrons"
Nadia Prays (BEN) "Impact of bioenergy production on soil"
Raneem Madi (BOPHY) "Simulation study of coupled water, water vapor and heat fluxes in very dry Sandy soil"

Steffen Geisthardt (FLOEK) "Light control of microbial biofilms: Contrasting responses of algae and sessile protozoa"

Tallent Dadi (SEEFO) "Role of the sediments for dissolved organic carbon (DOC) in lakes and reservoirs"