HIGRADE Conference
At the HIGRADE Conference, doctoral candidates in their last year present their topics and HIGRADE alumni receive their certificates. The conference takes place twice a year, in spring and in fall.
photo: Verena Schaller, UFZ Leipzig
- Next HIGRADE Conference: 29 April 2015, UFZ Leipzig: KUBUS -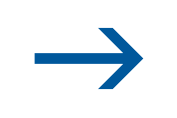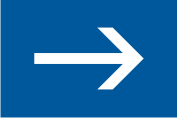 Please register by 10th April 2015
Programme
2:00 pm - 2:15 pm Welcome & Opening
2:15 pm - 3:00 pm Poster Pitches

3:00 pm - 4:30 pm Open Poster Sessions
4:30 pm - 6:00 pm Award Ceremony incl. scientific presentations of one HIGRADE alumnus & one senior scientist
from 6:00 pm Get-together

Posters
Land Use Options , Biodiversity & Bioenergy

Anja Schmidt (BZF) "Decomposition experiments in tropical rice fields - The influence of invertebrate decomposers"
Christina Weißbecker (BOOEK) "About the subtle friendship of fungi and trees in China"
Carla Porges (BOOEK) "Changes in rhizosphere microbial community association with different parental types of Arabidospsis thaliana MAGIC lines"
Markus Meyer (CLE) "Spatially explicit environmental assessment of global biomass production at the regional scale"

Juliane Horn (OESA) "Multiple stressors: using the honeybee model BEEHAVE to explore how forage gaps, foraging distances and supply affect colony resilience""
Carla Gimkiewicz (UMB) "Steering microbial electrocatalysis: Syntheses with Gluconobacter as model case"
Denny Popp (UMB) "No Pain, no Gain - Coumarin-Rich Plants as Alternative Substrates for Biogas Production"

Jule Schulze (OESA) "Land use change induced by transforming the energy system - Insights from modelling human decision-making"
Benjamin Korth (UMB) "The energetics of microbial power plants"
Christophe Dominik (CLE) t.b.a.
Tina Buchmann (BZF) t.b.a.
Sophie Schelenz (MET) t.b.a.

Modeling, Visualization, Monitoring & Observatories
Maximilian Lange (CLE) "Validation of Sentinel-products based on continuous spectral and Eddy-Flux-measurements"
Benjamin Dechant (CLE) "Estimating photosynthesis from vegetation reflectance"
Edna Rödig (OESA) t.b.a.

Water & Soil
Tatiana Feskova (MET) "Application of the system-oriented geophysical approach to characterize the north-facing hillslope in the Weierbach"
Chemicals in the Environment & Health
Melis Muz (WANA) "Diagnostic derivatization: A novel approach to identify aromatic amines in environmental matrices"
Meng Hu (WANA) "Software-based strategies for the identification of unknown toxicants from LC-HRMS/MS data"
Annelie Steinbach (UMB) "Influence of the soil composition on the colonization, function and phylogeny of microbial communities"
Wolfgang Larisch (AUC) "A pure mechanistic PbTk-Model - Benefits and drawbacks"
Luise Henneberger (AUC) "Sorption of organic ions to proteins - a highly charged topic!"
Stephanie Schweiger (OEC) "Toxicity of organic compounds towards Saccharomyces cerevisiae"
Chao Yang (ISOBIO) "Transformation of brominated aromtics by Dehalococcoides mccartyi strain CBDB1"
Martin Krüger (UMB) "Application of fungi for the biodegradation of recalcitrant synthetic polymers"
Kristin Hirte (ANA) "Hydrolysis as a key reaction of chemicals' fate"
Sara König (OESA) "Recovering ecosystem functioning: The meaning of space for microbes"
Vanessa Lünsmann (PROTEOM) "Toluene degradation in the rhizosphere: Protein-SIP uncovers the actively involved bacterial families and their mode of action"
Rania Abdalla Babiker Saad (UBT) t.b.a.

Cindy Weidauer (ANA) t.b.a.
Loreen Thürmann (IMMU) "Epigenetic Pertubation of Genomic Regulatory Elements by Environmental Exposure and Consequences for Disease Risk"

Julia Ortmann (BIOTOX) t.b.a.
Marcus Winter (IMMU) t.b.a.
Maria Vogel (TUCHEM) t.b.a.
Archive of previous conferences: