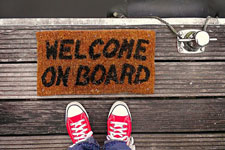 HIGRADE Welcome Meeting

We cordially invite all new doctoral researchers at the UFZ to attend the HIGRADE Welcome Meeting. Meetings take place regularly every two to three months. At this informal meeting we will introduce you to HIGRADE and tell you more about

the HIGRADE team and your contact persons
the HIGRADE curriculum, progress reporting and myHIGRADE
travel funding, events, services and resources for doctoral researchers at the UFZ

A representative of the UFZ doctoral researcher initiative "do-it" will also join us at the meeting and introduce you to "do-it".

The HIGRADE Welcome Meeting is a great opportunity to get to know other doctoral researchers, to learn more about HIGRADE and to ask any questions that you might have at the start of your PhD. Coffee, tea and cookies will also be provided!

The next HIGRADE Welcome Meeting is scheduled for
06 Nov. 2018 / 2-3 pm / UFZ Leipzig: KUBUS
As a new doctoral researcher you will automatically be invited via email. If you would like to participate, you can register via higrade@ufz.de . If you work in Halle/Magdeburg, travel costs can be refunded.
Please note: The HIGRADE Welcome Meeting provides you with important information regarding your participation in the Graduate School HIGRADE. Please also attend the UFZ Welcome Day (internal link) for important information relevant to all UFZ employees.