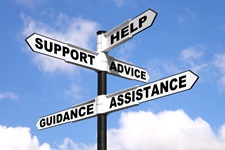 Services for Advisors

HIGRADE is currently developing its services for advisors. At the moment, if you are facing any issues regarding supervision, you can consult us directly or have a look at the literature that we recommend below. Further, you are invited to check the courses offered by our cooperation partners , for example the Graduate Academy Jena and its programme "Leadership in Academia".

In early 2017, we will also start organizing HIGRADE courses on supervision.

Next course on doctoral supervision: 08.03.2017 and 16.10.2017

If you have any suggestions or needs concerning further qualification or are aware of literature and other offers helpful for your supervising colleagues, please let us know ( higrade@ufz.de ).