Research Infrastructures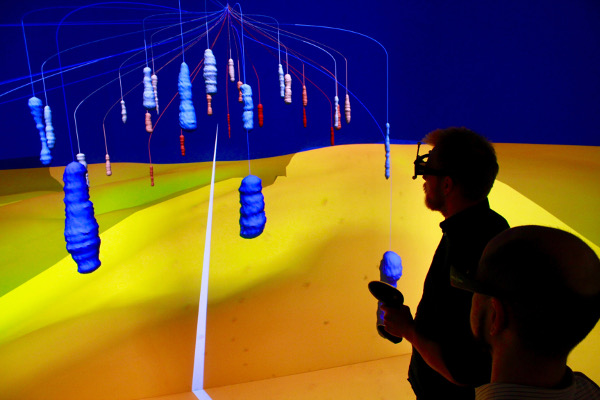 Visualization of a salz taverne at the VisLab.
The Visualization Center TESSIN VISLab (Vislab) at the Helmholtz Centre for Environmental Research (UFZ) in Leipzig allows scientists with different backgrounds to explore and analyse complex and heterogeneous spatial data sets. A large interactive stereoscopic projection screen is used to dive right into the displayed environmental data sets thus helping in understanding scientific questions and challenges. The Vislab fosters knowledge transfer in the scientific community as well as among the general public.
Further information: http://www.ufz.de/index.php?en=37716

The rockmechanical lab, which belongs to the chair for rock mechanics, conducts scientific and standard lab tests with state-of-the-art equipment. Standard lab tests are offered for the fields of concrete, masonry, road construction and rocks and comprise for instance compression-, Brazilian- and bending-tension tests, density- and water content determinations and ultrasonic measurements including the deviation of corresponding parameters like strength, Young's Modulus, Poisson's Ratio etc.
Further information: https://tu-freiberg.de/fakult3/gt/feme/labor.en.html