Manoj Sonavane

Current position:
PhD at Institut Nationale de l'Environnement Industriel et des RISqué (INERIS), France
Contact:
+33621562834


manoj.sonavane-etudiant@ineris.fr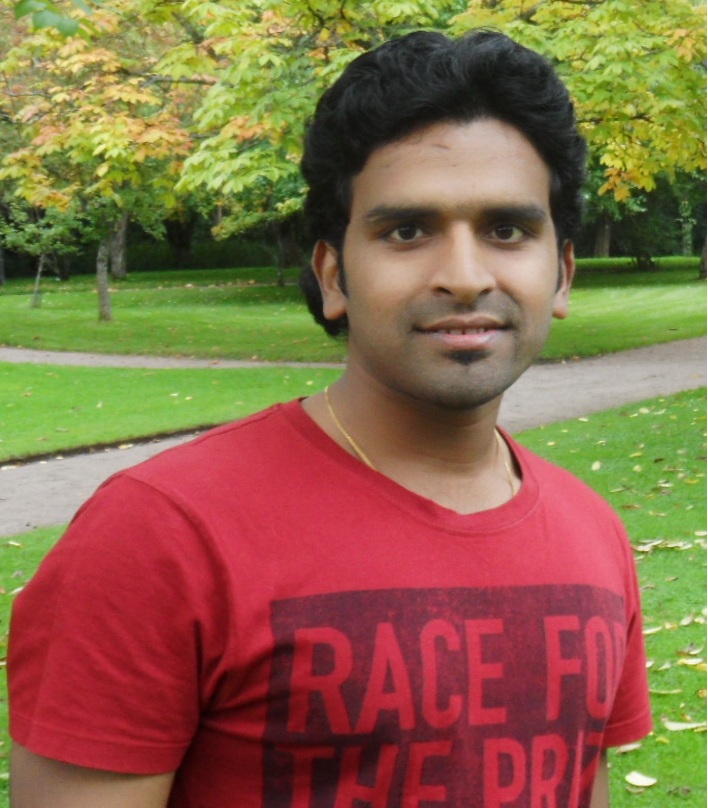 Current research

Endocrine disrupting chemicals (EDCs) in the aquatic environment are responsible for adverse developmental and reproductive effects in aquatic species. Until now, most bioassays used for the detection of EDCs are based on human cell lines. The information provided may be of limited relevance to predict the risk for aquatic organisms due to cross-species differences, leading to differential effect.
To this end, my interdisciplinary PhD project focuses on the development of new in vitro and in vivo reporter gene assays based on the zebrafish (zf) nuclear receptors to study the actions of aquatic environmental EDCs using effect-directed analysis approach. The developed zf-based bioassays were firstly characterized with different class of reference and environmental chemicals and further applied to environmental samples to detect EDCs and identify the hotspots. The testing of hotspots on in vivo zf bioassay, along with zf-based in vitro bioassays allows confirming the effect at the organism level, thereby adding (eco)toxicological relevance. Fractionations of the hotspots were performed using SPE and HPLC-devices and biotesting were carried out to confirm inter-model differences by comparing HPLC profile of zf in vitro assays with human in vitro assay. The positive fractions will finally be analyzed for the identification of zf-specific active compounds through both targeted and non-targeted chemical analyses.

Expertise
Zebrafish model (both in vitro and in vivo assays)
Development of stable cell lines
Fish acute toxicity test (zFET assay)
Sample fractionation using SPE /HPLC
Sample preparation: Solid Phase Extraction, Accelerated solvent extraction
Molecular techniques (Cloning, PCR, DNA and protein extraction, Western Blot, Gene silencing (RNAi), Immunoprecipitation, GST-pull down assay)

Research interests
Effect-directed analysis (EDA) of complex environmental contamination
Risk assessment of contaminants in aquatic ecosystems
Effects of anthropogenic stresses on aquatic organisms; bioavailability, fate and transport of pollutants
Mechanisms of endocrine disruptors in fish models
In vitro and in vivo bioassays
Toxicological Studies: endocrine toxicology, mixtures toxicology
Developmental neurotoxicity
Curriculum vitae

PhD student at the Department of Ecotoxicology, Unit in vitro and in vivo. Institut Nationale de l'Environnement Industriel et des RISqué (INERIS), France. Topic of PhD: "Novel fish-based assay for Effect-Directed Analysis of endocrine disrupting chemicals".
Research project at the Austrian Center of Industrial Biotechnology (ACIB) GmbH, Austria. Topic of research: "Identification, expression and characterization of new Oxidoreductases".
Master in Molecular Biology at the University of Skövde, Sweden.
Title of Summer project: "The binding of RanBP3 to signaling regulatory proteins".
Title of Master thesis: "The role of RanBP3 in dynamic localization of signaling regulatory proteins". Both at the Department of Cellular and Molecular Biology, University of Gothenburg, Sweden.

Bachelor in Pharmacy at the University of Pune, India
Review work entitled: "A Novel Approach- Colon Specific Drug Delivery System".

Diploma in Pharmacy at the Maharashtra state board of technical education (MSBTE), India.
Presentations
Sonavane, M. et al., 2014. Estrogenic activities in water and sediment from French rivers using zebra fish-based bioaasays. Poster presentation, 24th Setac Europe, Basel, Switzerland.
Sonavane, M. et al., 2013. Use of zebra fish cell lines to assess estrogenic compounds in environmental samples. Poster presentation, 23th Setac Europe, Glasgow, Scotland.

Publications
Werner Brack, Selvan Govender, Tobias Schulze, Martin Krauss, Meng Hu, Melis Muz, Juliane Hollender, Kristin Schirmer, Jennifer Schollee, Anita Hidasi, Jaroslav Slobodnik, Zuzana Rabova, Selim Ait-Aissa, Manoj Sonavane, Mario Carere, Marja Lamoree, Pim Leonards, Sara Tufi, Xiyu Ouyang, Merijn Schriks, Kevin Thomas, Ana Catarina de Almeida, Jean Froment, Monika Hammers-Wirtz, Marijan Ahel, Sanja Koprivica, Henner Hollert, Thomas-Benjamin Seiler, Carolina Di Paolo, Andrew Tindall and Petra Spirhanzlova, 2013. EDA-EMERGE: an FP7 initial training network to equip the next generation of young scientists with the skills to address the complexity of environmental contamination with emerging pollutants, Environmental Sciences Europe, 25-18.