Petra Spirhanzlova
Current position:
PhD student in WatchFrog / Muséum National d'Histoire Naturelle - Paris
Contact:
+33651545209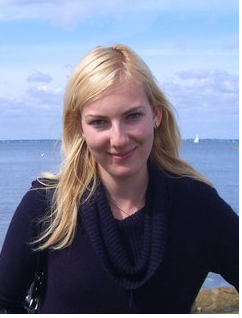 Current research

The PhD project is focused on the development of innovative biological tools based on the use of aquatic vertebrate animal models (Xenopus and Medaka) that fluoresce when a biological function is activated. In addition to tests on estrogenic and thyroidal effects new models are being developed to cover androgenic, corticosteroid and sex reversal effects. To address endocrine disruption of the androgen axis, new tests will be developed based on early stages of medaka larvae. Germinal transgenesis will be done to create a new model to test sex reversal in medaka and new tests will be based on this model. The methods will be applied in the European demonstration program and higher tier EDA as far as appropriate.
Expertise
In vivo bioassays (medaka, Xenopus Laevis)
Molecular biology – qPCR, cloning
Cell cultures
Transgenesis
Fluorescence in situ hybridisation
Research interests
Endocrine toxicology
Effect-directed analysis (EDA) of complex environmental contamination
Risk assessment of contaminants in aquatic ecosystems
Bioassays: Medaka (Oryzias latipes) and Xenopus laevis embryo exposure assays

Curriculum vitae

PhD student in WatchFrog / Muséum National d'Histoire Naturelle in Paris
Topic of PhD: "Development and characterisation of transgenic aquatic organisms for detection of endocrine disruption"

Master of Science at the Charles University in Prague. Title of thesis "Mapping of unidentified regions in the genome of Xenopus Tropicalis using fluorescence in situ hybridisation"
Bachelor degree at the Charles University in Prague. Title of thesis: "The fate of primordial germinal plasm in the development of Xenopus tropicalis"
Publications
Anthony Sébillot, Pauliina Damdimopoulou, Yukiko Ogino, Petra Spirhanzlova, Shinichi Miyagawa, David Du Pasquier, Nora Mouatassim, Taisen Iguchi, Gregory F Lemkine, Barbara A Demeneix and Andrew J Tinda, 2014. Rapid Fluorescent Detection of (Anti)androgens with spiggin-gfp Medaka. Environmental Science & Technology. DOI: 10.1021/es5030977
Werner Brack, Selvan Govender, Tobias Schulze, Martin Krauss, Meng Hu, Melis Muz, Juliane Hollender, Kristin Schirmer, Jennifer Schollee, Anita Hidasi, Jaroslav Slobodnik, Zuzana Rabova, Selim Ait-Aissa, Manoj Sonavane, Mario Carere, Marja Lamoree, Pim Leonards, Sara Tufi, Xiyu Ouyang, Merijn Schriks, Kevin Thomas, Ana Catarina de Almeida, Jean Froment, Monika Hammers-Wirtz, Marijan Ahel, Sanja Koprivica, Henner Hollert, Thomas-Benjamin Seiler, Carolina Di Paolo, Andrew Tindall and Petra Spirhanzlova, 2013. EDA-EMERGE: an FP7 initial training network to equip the next generation of young scientists with the skills to address the complexity of environmental contamination with emerging pollutants, Environmental Sciences Europe, 25-18.