Jean Froment
Current position:
Ph.D student at the Norwegian Institute for Water Research (NIVA) and University of Oslo (UiO)
Contact:
+47 98227760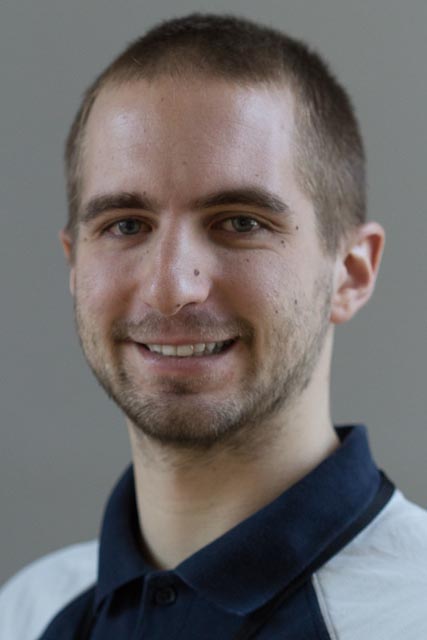 Current research

The aim of this Ph.D. is to develop high-throughput effect-directed analysis (EDA) procedures by linking fractionation, bio- and chemical analysis of environmental samples. For this purpose high-throughput in vitro assays are developed, automated, and used in context of EDA studies. Different fractionation and analytical techniques are used in order to propose high-throughput EDA procedures for different type of environmental samples. The different bioassays can pinpoints different endpoints (effects on neurotransmitters, on micro algae, or on thyroid hormone levels) and different chromatographic techniques are used to identify toxicants in such samples. In collaboration with the environmental institute of the Vrije University (IVM, in Amsterdam) an already established high-throughput EDA procedure is tested and a new in vitro bioassay is developed.
Expertise
HPLC/UHPLC
LC and GC/MS
In vitro bioassays (AChE, TTR)
In vivo bioassays (Medaka larvae, PSII, Daphnia magna)
Tangential ultrafiltration
QSAR models
Atomic absorption spectroscopy
Passive sampler (DGT)
Three-dimensional fluorescence spectroscopy

Research interests
Effect-directed analysis (EDA) of complex environmental mixtures
Non-targeted analysis
High-throughput in vitro bioassay
Fate and impact of contaminants in the aquatic ecosystem
Characterization and role of the dissolved organic matter in aquatic environments
Offshore platform discharges
Curriculum vitae

Ph.D student on high-throughput effect-directed analysis (EDA) at the Norwegian Institute for Water Research (NIVA) and the University of Oslo (UiO): automated approaches to directly link fractionation, biotesting and identification. The Ph.D is part of the Marie Curie Initial Training Networks EDA-EMERGE.
Second year of Master in Ecotoxicology and Environmental chemistry at the university Bordeaux 1 (France). Title of thesis: "Impact of the dissolved organic matter on organic pollutants on Medaka fishes".
First year of Master in Chemistry and Environmental biology at RUC (Roskilde University Center, Denmark).
Bachelor's degree in environmental chemistry at the university Bordeaux 1 (France).
Title of thesis: "Separation and characterization of the organic phases in the estuaries of the Seine and the Gironde rivers".

Presentations
Froment, J., 2014. The use of effect - directed analysis to identify emerging threats. A case study: acetylcholine esterase inhibitors in produced - water discharges in the North sea. Platform presentation, Nordic Environmental Chemistry Conference (NECC 2014), Reykjavik, Iceland.
Fromet, J., Thomas, K., Tollefsen, K.E. and Langford, K., 2013. Identification of neurotoxic compounds in produced water discharges from offshore oil production platforms by high-throughput effect-directed analysis. Poster presentation, 14th EuCheMS International Conference on Chemistry and the Environment (ICCE 2013), Barcelona, Spain.
Publications
Werner Brack, Selvan Govender, Tobias Schulze, Martin Krauss, Meng Hu, Melis Muz, Juliane Hollender, Kristin Schirmer, Jennifer Schollee, Anita Hidasi, Jaroslav Slobodnik, Zuzana Rabova, Selim Ait-Aissa, Manoj Sonavane, Mario Carere, Marja Lamoree, Pim Leonards, Sara Tufi, Xiyu Ouyang, Merijn Schriks, Kevin Thomas, Ana Catarina de Almeida, Jean Froment, Monika Hammers-Wirtz, Marijan Ahel, Sanja Koprivica, Henner Hollert, Thomas-Benjamin Seiler, Carolina Di Paolo, Andrew Tindall and Petra Spirhanzlova, 2013. EDA-EMERGE: an FP7 initial training network to equip the next generation of young scientists with the skills to address the complexity of environmental contamination with emerging pollutants, Environmental Sciences Europe, 25-18.