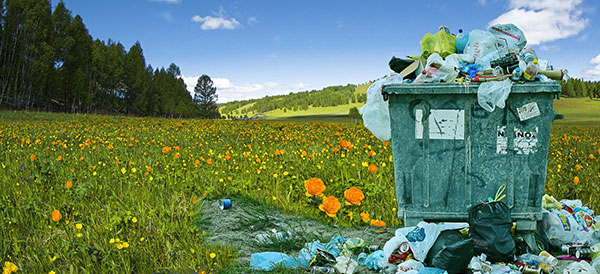 Recycling Economy

The EU Single-Use Plastics Directive and its Implementation in Germany and France
In the light of increasing environmental pollution from single-use plastics, the European Union issued the single-use plastics Directive in June 2019 (Directive (EU) 2019/904 of 5 June 2019, OJ L 155/1 of 12 June 2019), which is to be implemented by July 2021.
In addition to the ban of certain single-use plastic items, the Directive requires Member States to take 'the necessary measures to achieve an ambitious and sustained reduction in the consumption' of to-go cups and take-away food packaging, leading to a 'substantial reversal of increasing consumption trends' pursuant to Art. 4 of the Directive.
The dissertation aims to integrate these new secondary Union law requirements into the existing system of Union waste law. Furthermore, it determines which specific requirements now apply to Member States. Then, a comparative analysis is conducted to determine whether Germany and France already meet the identified requirements when implementing the Directive, focussing especially on Art. 4 and inter alia taking into account the effet utile principle. The analysis also reveals to what extent there is still a need for further implementation. The purpose of the legal comparison is to identify the current regulations in force and to develop prospective regulations that effectively implement the requirements under Union law.

From self-regulation to Hybrid Law Enforcement - the "Central Office" in packaging law

The project looks into German packaging law, which has been changed multiple times throughout the last decades. The reworking of packaging law culminated (so far) in the Packaging Act, which became law on 1 January 2019. The new law aims to address the problems of packaging law that emerged under the Packaging Ordinance 1991 and 1998. These problems included, e.g., disputes between municipalities and the operator of the 'dual system' as well as the 'free riding' of manufactures with regard to their packaging that falls under the 'dual system'. A 'Central Office for Packaging Register' was established with the new Packaging Act in order to add a regulating body to the former system of regulated self-regulation and could therefore lead to a 'hybrid model'. The Packaging Act devolves sovereign authority to the 'Central Office' and is thereby obliged to interfere into the 'dual system'.
Due to the extensive registration and data reporting obligations of the responsible manufacturers, the 'Central Office' has knowledge of which manufacturers are fulfilling their product stewardship. Furthermore, the 'Central Office' expands their operations, as they publish case reports about investigations into the avoidance of product stewardship by manufacturers of packaging. In this particular case, the project considers what the 'Central Office' tries to achieve, and how effective they are. In general, this research tries to answer whether the 'Central Office' can solve or reduce the problems that were not overcome in the old model.