Management Structure of EDA-EMERGE


EDA-EMERGE is an Initial Training Network, coordinated by Dr. Werner Brack at the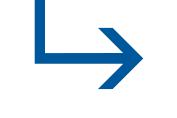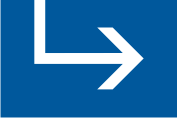 Department of Effect Directed Analysis, Helmholtz Center UFZ, Leipzig, Germany. The EDA-EMERGE management structure is composed of the following:
The Coordinator - communication between the consortium and the Research Executive Agency (REA)
The Supervisory Board (SB) - as the executing body of the ITN consisting of representatives of all partners
The Advisory Board - interfaces with the SB and the coordinator with respect to implementation and development of scientific and research directions.
Supervisory Board
The Supervisory board (SB) is chaired by the coordinator and is responsible for the overall strategic and scientific management.
Core SB activities include:

monitor and coordinate the efficient implementation of the ITN based on fairness, participant inclusion and even distribution of workload and responsibilities
initiate, coordinate and organize the work packages supporting the Coordinator in his tasks

promote collaboration and interaction between teams
approve reports prepared by the Coordinator for delivery to REA
monitor and evaluate progress towards the research objectives
monitor the individual progress of the trainees and adjust their individual work plans in cases of delays and or disruptions
monitor and coordinate all planned training events within EDA-EMERGE.
obtain and respond to suggestions from the advisory board on program direction and international competitiveness
crisis management within the ITN
| Partner | Supervising | co-supervising |
| --- | --- | --- |
| Helmholtz Center-UFZ | ESR 9, ESR 10 | ESR 1, ESR 7, ESR 11 |
| Environmental Institute | ESR 8 | ESR 7 |
| RWTH Aachen University | ESR1 | ESR 3 |
| Vrije Universiteit Amsterdam (VU-IVM) | ESR 6, ESR 13 | ESR 12 |
| INERIS | ESR 2 | ESR 5 |
| eawag | ESR 5, ESR 11 | ESR 2, ESR 10 |
| KWR | ER 1 | ESR 9 |
| Ruđer Bošković Institute (IRB) | ESR 7 | ESR 4, ER 1 |
| NIVA | ESR 4, ESR 12 | ESR 6, ESR 13 |
| WATCHFROG | ESR 3 | ESR 1 |
| European Commission Joint Research Centre | | ESR 8, WP5 |
| HighChem | | ESR 8 |
| gaiac | | ESR 11 |
| ISS | | WP5 |
Advisory Board
US Environmental Protection Agency
Environment Canada
European Environment Agency (EEA)
BMU (Environmental Agency, Germany)