Organisation and Management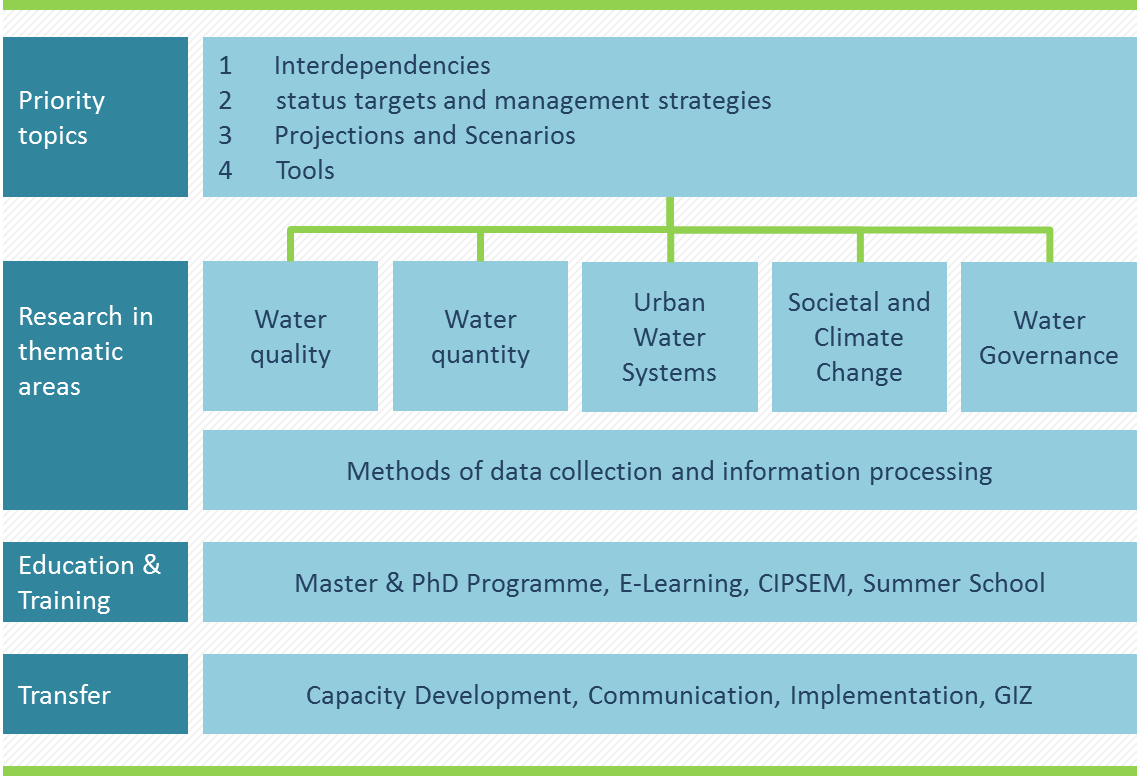 Coordination office

The Center for Advanced Water Research has a coordination office led by two professors from UFZ and TUD. The coordination office is responsible for its operations, its administrative coordination as well as public relations of the center, the coordination of its research results and its outreach products.


Steering group
The steering group is responsible for setting strategic targets and thematic steering at the Center for Advanced Water Research. It will make decisions about overall investments, and the thematic focus of new appointments. The steering group comprises of the two heads of the coordination office and a speaker for each of the six thematic fields from both the UFZ and the TUD.


Thematic areas

Research is organised around so-called thematic fields, each of which has a nominated speaker. Research and training are also organised based on the thematic fields.