Workshop Water Research Agenda UFZ-TUD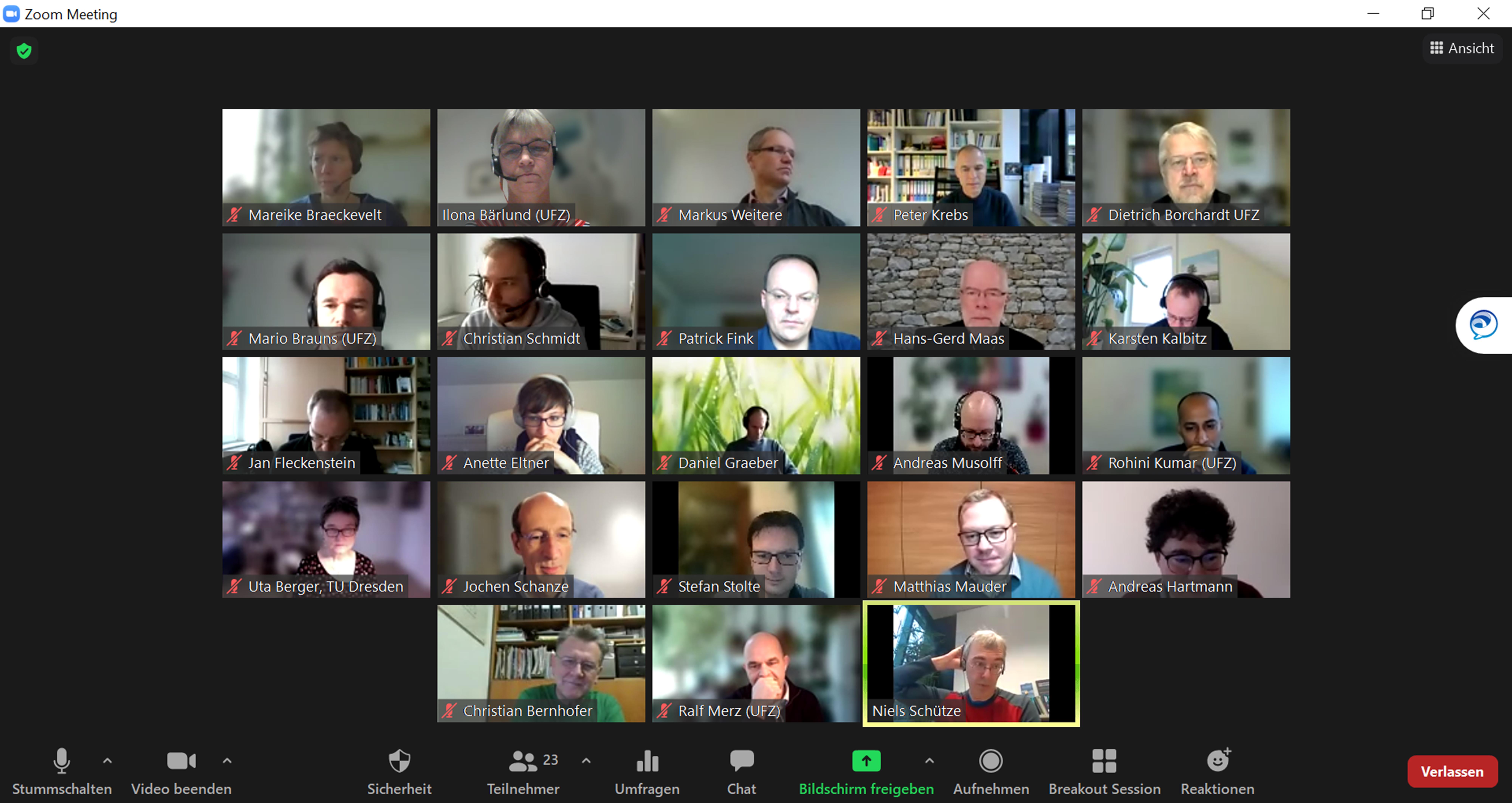 Workshop participants in the video conference

On Dec 21st, 2021 a virtual workshop was held with researchers from TUD and UFZ in order to inform each other on the current institutional research agendas, to further develop the common CAWR research agenda and to enable networking and synergies. 23 researchers participated and reported on their current research projects and strategic agenda. In particular, UFZ colleagues introduced their current thematic projects within the Integration Platform "Freshwater Resources" in the framework of the Helmholtz Research Program POF4 (2021-2027; Program-oriented research):
The current development status of the Emerging Field Water was presented by members of the Core Group and potential cooperations were discussed. In addition, three newly appointed young TUD professors introduced themselves and gave some insight into their research focus: JProf. Annette Eltner (Geosensor Systems), Prof. Andreas Hartmann (Groundwater Management) und Prof. Matthias Mauder (Meteorology).
As a result of the workshop, several bilateral cooperations were initiated. With this first workshop as a starting point, it is planned to develop a workshop series with workshops on different research topics of mutual interest. As a topic for the next workshop, the interface Water-Forest was suggested, being also one of the focus themes of the Emerging Field Water.