Thematic Series "The broader view – systems analysis for sustainable bioenergy"
This series is based on the Workshop "Biomass for energy - lessons from the Bioenergy Boom" (24-25 November 2014, Leipzig), which focused on the state of the art developments for the understanding of the interactions among bioenergy, environment and society at different levels and areas. More than 100 scientists from all over the world presented their newest research results and discussed the complex inter-linkages amongst the landscape, energy demand, society and policy-making.
The Thematic Series will provide readers from research, the private sector and politics with unique focused information: from the impacts of bioenergy crops on water bodies, soils and biodiversity, to impacts and challenges in the political, legal and societal fields, as well as to the challenges in the system integration and in the evaluation of potential environmental impacts at a regional scale.
Submission of abstracts

All workshop participants have the unique opportunity to submit Research Papers, Short Communications and Reviews, which will be published free of any charge in the Thematic Series "The broader view – systems analysis for sustainable bioenergy" of the SpringerOpen journal Energy, Sustainability and Society (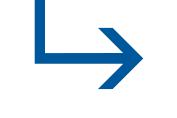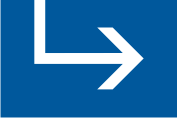 Homepage).


Submission of abstracts is closed.
Publication of Thematic Series planned in autumn 2015.

| | |
| --- | --- |
| Energy, Sustainability and Society is a peer-reviewed open access journal published under the SpringerOpen brand. It covers topics that not only deal with research, development and technology of bioenergy but also all environmentally friendly energies, including aspects ranging from their efficient generation to their economically competitive as well as environmentally and socially compatible application. It also includes concepts for discovering novel energy sources, energy mixes and energy systems requiring a large variety of technological solutions, sophisticated computer simulations, novel laboratory facilities, as well as scenario development and national and international networks. | |
The editors anticipate that the papers published in this Thematic Series contain originality and novelty as a result of their long-term accelerated evaluation process.