The Economics of Ecosystems and Biodiversity
TEEB Conference 2012
Mainstreaming the Economics of Nature:
Challenges for Science and Implementation
March 19-22, 2012, Leipzig, Germany
The Economics of Ecosystems and Biodiversity (TEEB) is a major international initiative to draw attention to the global economic benefits of biodiversity, to highlight the growing costs of biodiversity loss and ecosystem degradation, and to draw together action-oriented expertise from the fields of science, economics and policy.
Within TEEB, several user-oriented reports have explored the link between economics, biodiversity and ecosystem services, providing guidance for decisions at the international, national and local levels. Issued in 2010, the TEEB reports were met with great enthusiasm. A considerable number of local, regional and national initiatives followed, developing the study's approach further, and adapting it to local conditions and new challenges.
Two years after the TEEB reports, the Leipzig TEEB Conference 2012 will take stock of these developments, catalyze the still growing interest in the topic and strengthen the link between policy and research.
TEEB invites the research and policy community to Leipzig, Germany, to discuss the state of the art in Environmental Valuation, Ecosystem Services and Science-Policy Processes. Conference participants will have the possibility to discuss and update the findings of the TEEB study and contribute with their own findings, experiences and approaches to a new understanding of the link between economics, decision-making and the environment.
Who should attend?
In the spirit of the TEEB study, the TEEB conference reaches out to a broad audience, bridging the gap between natural and social sciences, between lay and expert knowledge, and between academic perspectives and real-life political, business and private decision processes. Therefore, scientists from natural and social sciences as well as from the humanities and legal studies, political actors, civil-society representatives and administrative officials are encouraged to attend the conference.
This event is partly sponsored by the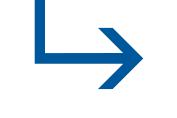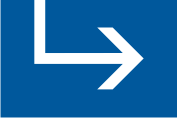 German Research Foundation - DFG.