Helmholtz Programme "Terrestrial Environment" / Our Mission

As an international competence centre for environmental sciences, together with scientists of the Helmholtz Centre in Munich and the Forschungszentrum Jülich we investigate complex human-environment interactions under the influence of global change.

Our research contributes to social development and the sustainable use of our natural resources. Biodiversity, clean water and non-contaminated soils can be regarded as life insurance not only for our generation, but also for future generations. If our actions result in a changed use of these limited resources, we must be aware of the impacts this could have –both for ourselves and the environment. We need to gain a better understanding of the complex, terrestrial environmental systems such as river catchments, rural and urban areas, forests, waterbodies, groundwater, fens, fields, soils and their ecosystem processes from the regional scale down to the level of the individual organism, to ensure that we manage them optimally.

The keys to success are in finding system solutions, based on Integrated Environmental Research (crossing disciplinary borders between the natural and social sciences and incorporating stakeholders from industry, politics and society), as well as developing an innovative research infrastructure, that enables research to be conducted on complex environmental systems of the environment, and last but not least involving motivated outstanding researchers from around the world.
Research Topics
"Terrestrial Environment" is the name of our research programme within the Helmholtz research field of Earth and Environment. The five research topics and the Integrated Projects (IPs) organised within the topics respond to societal challenges in the face of global change: climate change, land-use change, demographic change and an increasing demand for food and energy: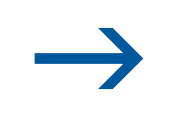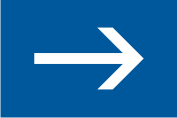 Terrestrial Systems: From Observation to Prediction
(Coordination: Forschungszentrum Jülich and UFZ)

Most of the topics and Integrated Projects (IPs) are interlinked or have common interfaces. For example land-use changes –whether in agriculture, biomass production or urbanisation – not only have impacts on biodiversity but also on water quality, groundwater and soils.
When chemicals get into the environment (intentionally or unintentionally) they will evidently also affect the quality and ecological functions of our water bodies, soils, community compositions or individual organisms including humans. On the other hand topic 5 (measurements and models) also plays an important role in topics 1 to 4.