Publications Lake Research

selected publications

Reservoir water quality deterioration due to deforestation emphasizes the indirect effects of global change
X Kong, S Ghaffar, M Determann, K Friese, S Jomaa, C Mi, T hatwell, K Rinke, M Rode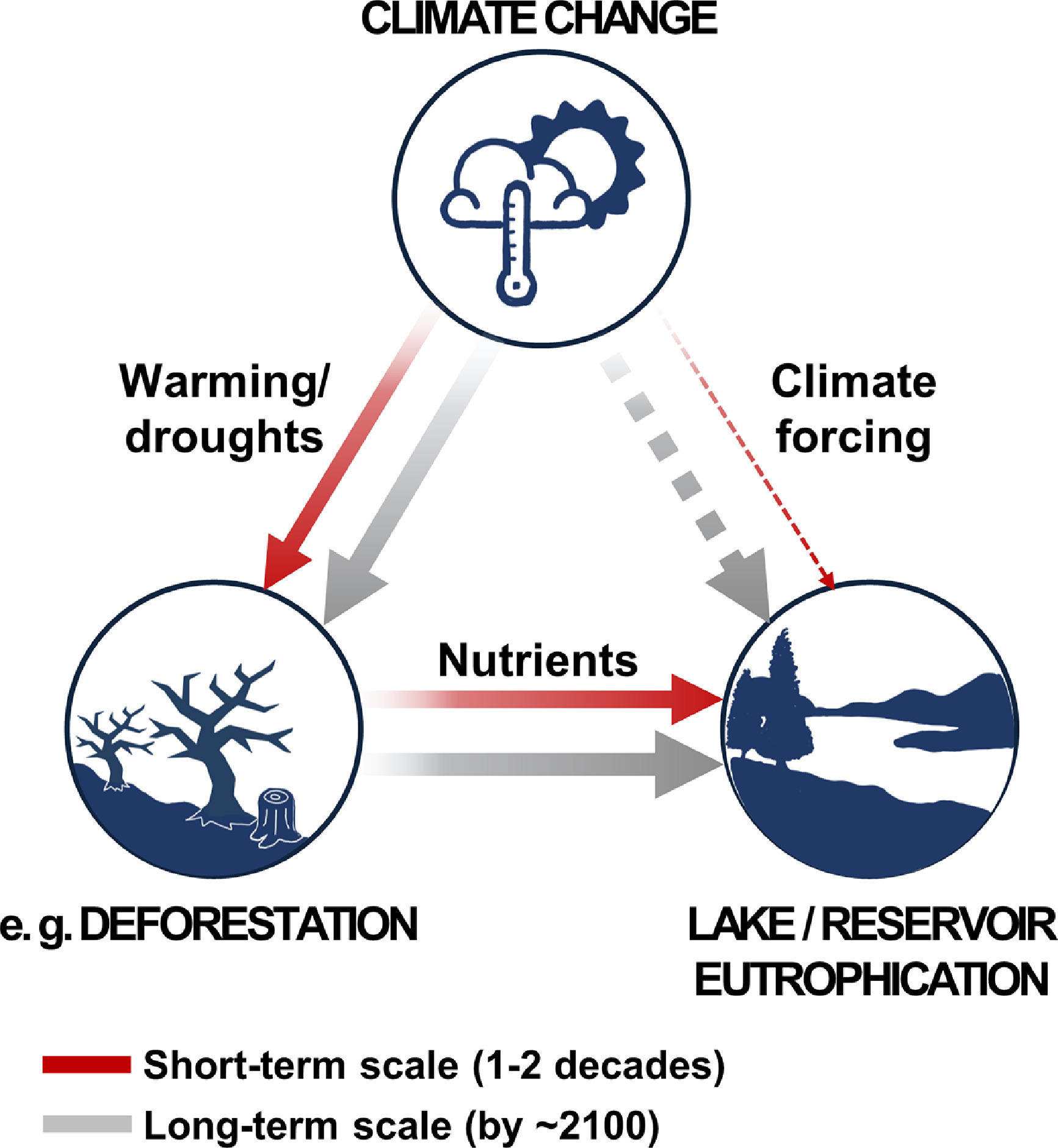 By using a process based catchment-reservoir model we could show that deforestation in the catchment leads to eutrophication of reservoirs. We could show that such indirect effects of climate change may have a larger effect on surface waters than direct warming.
Global carbon budget of reservoirs is overturned by the quantification of drawdown areas
Keller, P.S., Marcé, R., Obrador, B., Koschorreck, M.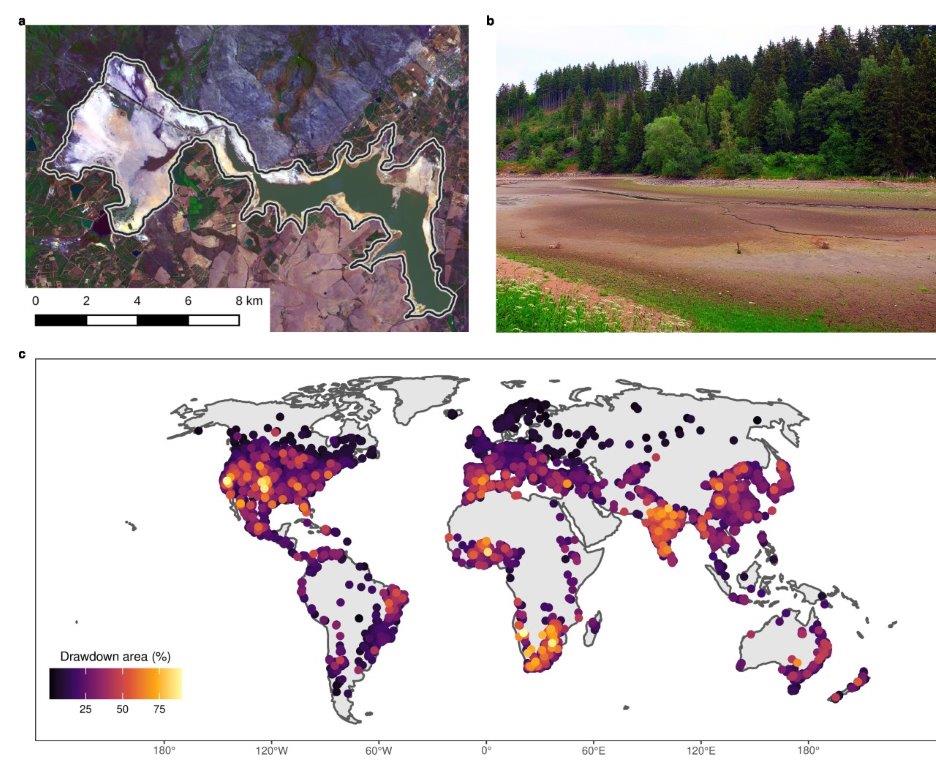 By analysing a dataset containg the water surface area of thousands of reservoirs we could show that globally 15% of reservoir surfaces have not been covered by water. This has consequences for the global carbon ballance of reservoirs: They emitt more carbon as greenhouse gases as they burry in their sediment.
Interaction of cyanobacteria with calcium facilitates the sedimentation of microplastics in a eutrophic reservoir
R Leiser, R Jongsma, I Bakenhus, R Möckel, B Philipp, T.R.Neu, K Wendt-Potthoff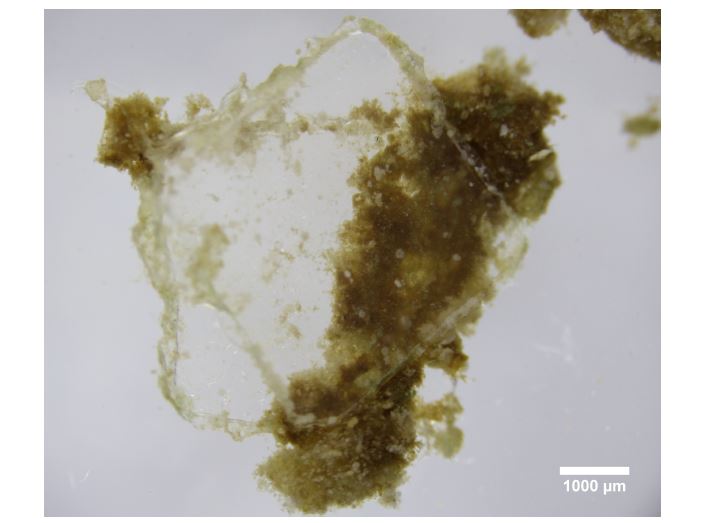 During Summer 2019 we elucidated the role of microbial biofilm formation on the sedimentation of microplastics in the eutrophic Bautzen reservoir. We could show that buoyancy loss of microplastics was facilitated by calcium carbonate formation within attached biofilms.
complete publication list

Index:
You could use our publication index for further requests.
2023 (43)
to index
2022 (53)
to index
2021 (54)
to index
2020 (40)
to index
2019 (23)
to index
2018 (20)
to index
2017 (33)
to index
2016 (24)
to index
2015 (19)
to index
2014 (24)
to index
2013 (16)
to index
2012 (39)
to index
2011 (15)
to index
2010 (26)
to index
2009 (24)
to index
2008 (19)
to index
2007 (22)
to index
2006 (22)
to index
2005 (32)
to index
2004 (35)
to index
2003 (29)
to index
2002 (34)
to index
2001 (34)
to index
2000 (34)
to index
1999 (24)
to index
1998 (26)
to index
1997 (21)
to index
1995 (2)
Klapper, H. (1995):
Forschung an Bergbaurestseen - Wege zu einer sinnvollen Wassergütebewirtschaftung
In: Geller, W., Packroff, G. (Hrsg.)
Abgrabungsseen - Risiken und Chancen. 5. Magdeburger Gewässerschutzseminar
Limnologie aktuell 7
Schweizerbart, Stuttgart, S. 1 - 25
Klapper, H., Schultze, M. (1995):
Geogenically acidified mining lakes — Living conditions and possibilities of restoration
Int. Revue ges. Hydrobiol. 80 (4), 639 - 653
full text (doi)
to index