Thirsty Cities PhD Students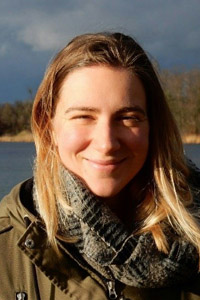 Jasmin Heilemann
Department of Economics

Research focus: In my research, I will assess future water vulnerability by modelling pathways for drought adaptation in Germany. As droughts primarily affect the agricultural sector, a focal point of my work will be the adaptation option of irrigated agriculture. My modelling approach will account for both biophysical and socioeconomic factors and their interactions. Thereby, my research will contribute to governing scarce water resources in agriculture and increasing urban water resilience.
Why do you want to do this PhD? With my PhD, I want to contribute to research on climate change impacts, vulnerability and adaptation, especially concerning water scarcity. I am fascinated about the possibilities of modelling and simulating scenarios to improve policy making and want to expand my skills in economic research and multi-agent modelling. Additionally, I see the PhD College as an opportunity to promote interdisciplinary social-science water research.

What do you like doing when you're nor working on your PhD? In my free time, I like to get together with friends, go bouldering or to practice some yoga. I also enjoy concerts, cooking and especially travelling to Spanish-speaking places.
Supervisors:
Dr. Christian Klassert
,
Prof. Dr. Bernd Klauer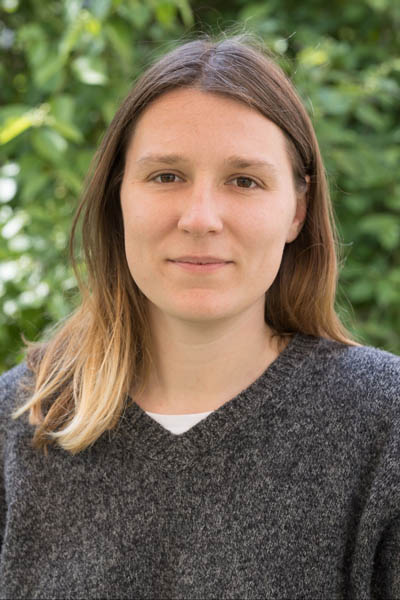 Leonie Büttner
Department of Environmental Politics
Research focus: My research focuses on transformations to sustainability in cities and how cities are increasingly governing the infrastructural changes required by climate change, droughts, or floods via digitalization. I focus on the governance of so called smart infrastructural changes within the energy and water field and use a governmentality approach to ask about the ideas and knowledge that underpin these transitions, as well as the reordering of power structures, agency, responsibilities, and practices.
Why do you want to do this PhD? In the name of sustainability, information and communication technologies (ICTs) are being incorporated into infrastructures worldwide. I am interested in the societal impacts, but also the transformative potential of these developments. I am trying both to examine the relation between sustainability and digitalization and focus on how governance and power are being reorganized through this. I also aim to make recommendations for digitalization for transformations to sustainability.
What do you like doing when you´re not working on your PhD? Digitalization has also changed my life a lot. In my free time, however, I try to turn off my computer and spend my time cycling by one of the many lakes, gardening or reading a printed book. Since urban transformation must be an ecological and social one, I am also involved in civil society for affordable and livable housing in cities.
Supervisors:
Prof. Dr. Sina Leipold,
Dr. Frank Hüesker,
Prof. Dr. Sybille Bauriedl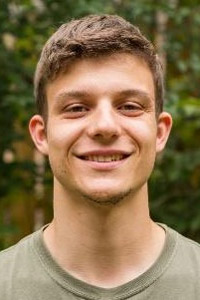 Jan Sodoge

Department of Urban and Environmental Sociology
Research focus: My research, first, will focus on understanding, documenting, and linking the multitude of drought impacts and mitigation measures. Second, I aim to investigate how stakeholders prioritize these mitigation measures and impacts. Then, we evaluate how these stakeholders' perspectives act within water-resilient urban transformations. Also, this research aims to develop and apply advanced text-mining and causal inference methods for natural hazards research.
Why do you want to do this PhD? My motivations for this PhD project are two-folded. First, investigating water-resilient urban transformations and drought impacts is highly relevant and urgent today. Second, this project offers me to apply cutting-edge computational social science methods within natural hazards research. Finally, I hope to contribute a small portion towards understanding and governing environmental issues within urban environments.
What do you like doing when you´re not working on your PhD? I'm curious about the complexity and ubiquitousness of social-ecological systems, data-/ and computational-driven journalism, and sports analytics. When I shut down my laptop, I enjoy going for bike rides, thinking (or sometimes actually buying) coffee machines, or playing football/basketball.
Supervisors:
Dr. Mariana Madruga de Brito
,
Prof. Dr. Christian Kuhlicke
Felix Klickermann
Department of Environmental and Planning Law

Research focus: My research will focus on water management regarding water allocation conflicts and water hierarchies in times of water scarcity. I aim to scrutinise the development of a water allocation system and the prioritisation of water use.
Why do you want to do this PhD?: I would like to learn more about the instruments in order to address water scarcity. The thesis and the work at the UFZ fit very well to my general interest in environmental issues and interdisciplinary work. I intend to develop different skills and gain expertise.
What do you like doing when you're not working on your PhD?: I enjoy outdoor activities in and outside of Leipzig such as water sports, cycling and badminton. Furthermore, I am interested in nature, history and social activities.
Supervisors: Prof. Dr. Wolfgang Köck, Dr. Till Markus, Dr. Moritz Reese