International Scientific Advisory Committee (SAC)


During the set-up phase of the Helmholtz Water Network an international Scientific Advisory Committee was mandated by the Helmholtz Association's President, Prof. Dr. Jürgen Mlynek, to consult the initiation process of the Helmholtz Water Network together with the process of establishing the national Water Science Alliance. The committee was active from spring 2010 until summer 2012. At the end of this period, the SAC saw their mandate as fulfilled, as the foundation of a community-led association was in the process. The Water Science Alliance community body (eingetragener Verein (e.V.)) was founded on February 26, 2013. At the same time (since 2013), the Helmholtz Water Network represents the cross-programme activity (CPA) 'Water' of the Helmholtz Association. The Helmholtz Water Network continues to contribute to addressing the "Grand Challenges" identified within the Water Science Alliance White Paper in its six thematic research platforms.
With the coordinating group CIWAS (Coordination and Integration of Water Sciences) at UFZ, Helmholtz continues to support the activities of the Water Science Alliance, e.g. by setting up communication platforms and by providing up-to-date community information (see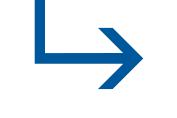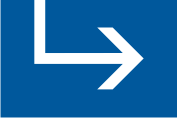 waterscienceblog.org and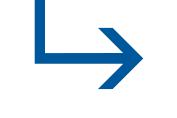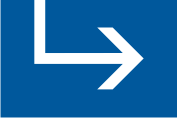 watersciencealliance.org/online-portal).


Members of the SAC:

Prof. Dr. Alexander Zehnder (Chair), Scientific Director of the Alberta Water Research Institute in Edmonton, Canada, founder and director of triple Z Ltd

Prof. Dr. Jesus Carrera, Institute of Environmental Assessment and Water Research (IDÆA-CSIC), Spain

Prof. Dr. Peter Cook, Commonwealth Scientific and Industrial Research Organisation - CSIRO, Australia

William J. Cosgrove, International Institute for Applied Systems Analysis (IIASA), Austria

Prof. Dr. Janet Hering, Director Eawag, Switzerland

Prof. Dr. Reed Maxwell, Colorado School of Mines, USA

Prof. Dr. Jeffrey McDonnell, University of Saskatchewan, Canada

Prof. Dr. Andrea Rinaldo, Ecole Polytechnique Fédérale Lausanne (EPFL), Switzerland

Prof. Dr. Edward Sudicky, University of Waterloo, Canada

Prof. Dr. Andras Szöllösy Nagy, UNESCO-IHE, The Netherlands

Prof. Dr. Philippe van Capellen, University of Waterloo, Canada

Permanent guests:

MinDirig Wilfried Kraus, Federal Minstry for Education and Research (BMBF)

Dr. Fritz Holzwarth, Federal Ministry for the Environment, Nuclear Safety and Nature Protection

Dr. Ute Weber, German Research Foundation (DFG)

Dr. Cathrin Brüchmann, Helmholtz Association