Hotel information
Your registration includes accomodation at the Hotel Mercure Le Bourget (in Le Blanc Mesnil) or Hotel du Parc (in Aulnay sous Bois) for two nights (28th to 30th Nov). The Hotel du Parc is of slightly lower standard but cheaper and within walking distance to the conference facility. There are only a limited number of rooms available for the Hotel du Parc.

Invited speakers will stay in Hotel St. Germain in Aulnays sous Bois. In case of special requirements or for local particpants please contact us directly.

A shuttle service is provided from the Mercure Le Bourget to the conference venue and back. (Those staying at the Hotel du Parc, please see below). The bus shuttle will pick you up at the Mercure at the following times:

Thu, 29 November, 8:00 a.m.
Fri, 30 November, 8:30 a.m.
Please make sure that you catch the shuttle bus in the mornings as your only alternative to get to the symposium location will be by taxi.

Hotel addresses:
Mercure Hotel Le Bourget
2 Rue Jean Perrin / LE BLANC MESNIL CEDEX 93150 / Tel. (+33) 01.48.67.48.88
For transportation to the hotel we recommend to use taxis from Airport Charles de Gaulle, RER local train station Le Bourget, or from international train station Gare de l'Est.
Hotel du Parc

16 Avenue Dumont / 93600 Aulnay-sous-Bois / Tel. (+33) 01.48.66.63.05
The hotel is within walking distance from local trains station RER Aulnay sous Bois and the conference facility (10-15 min). No bus shuttle will be provided for this hotel in the mornings. Please note that their reception is only open until 23:00 (11 p. m.), so please inform them in advance should you arrive later.
Hotel St. Germain

10 Avenue Eugène Schueller / 93600 Aulnay-sous-Bois, France / Tel. (+33) 01.80.90.97.35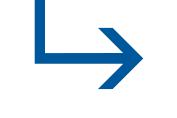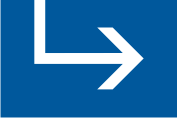 Invited speakers and members of the organisation committee (unless arranged differently) stay at the Hotel St. Germain, which is situated directly opposite from L'OREAL (no transportation required) and a 10-15 min walk from the local train station RER Aulnay-sous-Bois.