Work Packages


Each EDA-EMERGE fellow will participate in the four training areas organised within the project. The training areas build on each other in a logical order. Training area I is dedicated to innovative tool development. Under the supervision of leading experts in the respective fields the fellows will develop novel bioanalytical, chemical and hyphenated tools in three work packages (WP1-3). Training area II will focus on method application in a simplified protocol and a European demonstration program (WP4-5).
In training area III higher tier methods are applied in several integrated EDA studies, while training area IV focuses on the training courses. Each fellow will participate in all three training areas.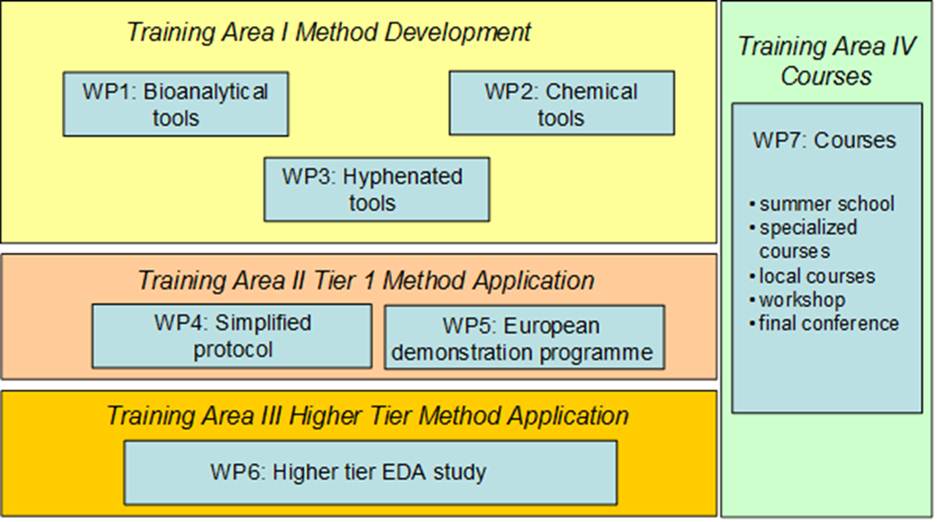 Structure of the EDA-EMERGE work program.
Methodological Outline
Scheme for effect-directed analysis (EDA)