Recent developments in TERENO-MED

A network of researcher groups, water authorities and related ministries and agencies has been created since the launch of the TERENO-MED planning phase in 2011. This network consists of teams in Spain, France, Italy, Greece, Cyprus, Jordan, Israel, Tunisia and Germany. Activities among these partners are taking place and include bilateral and multilateral research projects on water-related issues in the respective countries.
The planned TERENO-MED observatory network however, that was to be supported by a large-scale infrastructure has been taken off the agenda, as funding conditions have changed.

This website will therefore be closed in the medium-term, and will be replaced by other websites that present the various activities among the partners in the mentioned countries.
Global Change observatory network in the Mediterranean region
TERENO-MED (Terrestrial Environmental Observatories in the Mediterranean region) is a network of Global Change observatories covering representative sites of the Northern, Southern and Eastern rim of the Mediterranean.
TERENO-MED's objective is to investigate the effects of anthropogenic impacts and of climate change on Mediterranean water resources and ecosystems in an integrated environmental approach. TERENO-MED has been initiated by the two Helmholtz Centres UFZ and JÜLICH. Its concept is based on the German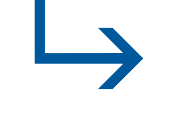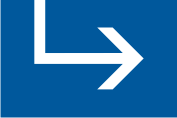 TERENO initiative.

The TERENO-MED observatory sites are set-up and run in partnership with researchers in the EuroMediterranean region. At these sites, relevant parameters are recorded on a long-term basis (minimum 15 years) in order to project the development of the hydrological cycle and of Mediterranean ecosystems.

TERENO-MED, together with partners across the Mediterranean region and beyond, will develop prognoses that may serve as a basis for sustainable political and economical decisions regarding long-term water management and infrastructure planning.

TERENO-MED aims to make a significant contribution to solving pressing water and environmental problems in this region.
The Mediterranean seen from space. Source: www.euromesco.net, 2008