Activities

Recently, the European Commission published the report on Science for Disaster Risk Management 2017. The report provides reviews of the scientific evidence base and its practical use in various areas of disaster risk management, in a format that is intended to be accessible to the well-informed practitioner. IP Member C. Kuhlicke was involved in the topic "risk perception". The full report can be downloaded here.

Together with an interdisciplinary team of international social and environmental scientists, colleagues from the department of urban and environmental sociology as well as the IP Urban Transformations published a positioning paper on the topic of urban greening and social justice (Source: Haase, D., Kabisch, S., Haase, A. et al. 2017. Greening cities – To be socially inclusive? About the alleged paradox of society and ecology in cities. Habitat International Volume 64, June 2017, Pages 41–48 DOI: 10.1016/j.habitatint.2017.04.005). The paper discusses current challenges of a sustainable and green urban development set against the background of growing socio-spatial inequalities in cities and unsolved justice issues. The authors suggest six concrete prerequisites for a green and socially inclusive development, e.g. the acknowledgement of existing trade-offs between social and ecological processes, the inclusion of different opinions, wants and needs into planning, a focus on multi-actor governance as well as a political contextualization of the debate. The publication draws on results of an international workshop at UFZ on 1 June 2015 with 25 participants.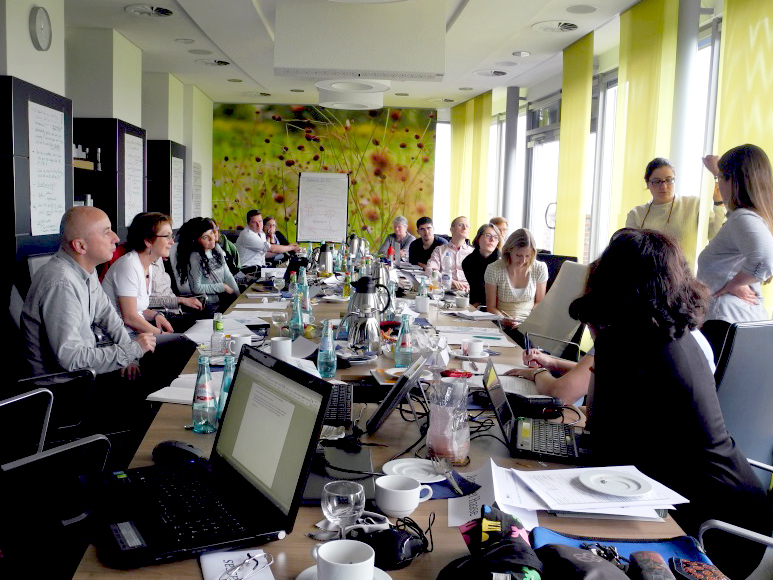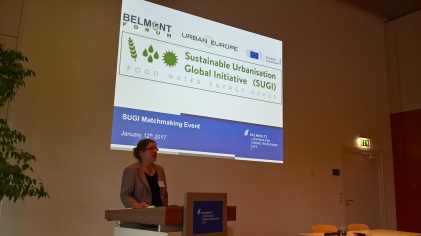 On January 12, 2017 a Matchmaking event for the joint Belmont Forum/JPI Urban Europe SUGI/Food-Water-Energy Nexus Call was organized by IP-members. At the same occasion, the regular meetings of the Scientific Advisory Board of JPI Urban Europe and UERA took place.
The Sustainable Urbanisation Global Initiative (SUGI)/Food-Water-Energy Nexus Call is jointly established by the Belmont Forum and the Joint Programming Initiative (JPI) Urban Europe. The cooperation aims at bringing together the fragmented research and expertise across the globe to find innovative new solutions to the Food-Water-Energy (FWE) Nexus challenge for sustainable urbanisation. Belmont Forum and JPI Urban Europe have partnered to ensure participants across physical, natural, social sciences, arts and humanities as well as decision makers and other stakeholders around the world. The overall goal is to rapidly evolve the knowledge base and advance indicators and assessment tools that are needed for a comprehensive understanding of the FWE nexus. The Matchmaking event at UFZ brought together a wide range of approx. 50 international participants, interested in active exchange to build up international consortia for the submission of project proposals. With the involvement of representatives of the managing board of JPI Urban Europe and Projektträger Jülich, participants were provided with additional information on content and organizational issues concerning to the call.
Contact person at UFZ:
Dr. Kerstin Krellenberg, Department Urban and Environmental Sociology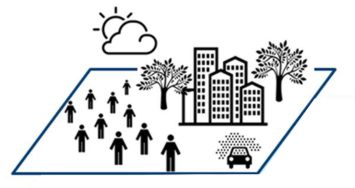 Organization of the Workshop "Environmental Justice and Quality of Life in Urban Transformations" within the IP Urban Transformations with a presentation by Christiane Bunge (Umweltbundesamt - German Environment Agency) on "Environmental justice contributing to the quality of life – areas of action for research, politics and practice" and the following short inputs from current IP projects: "Socio-spatial distribution of air pollution in Berlin. An Indicator for environmental quality, quality of life and environmental justice" by Dr. Annegret Kindler, "Individual-related expositions and vulnerabilities to environmental pollution in the urban space – potentials of mobile measurements" by Max Ueberham and "Environmental law and justice in the city" by Dr. Moritz Reese. In the following discussion, the concepts of environmental justice and equity were distinguished and put into context with the exposition of urban individuals to environmental risks.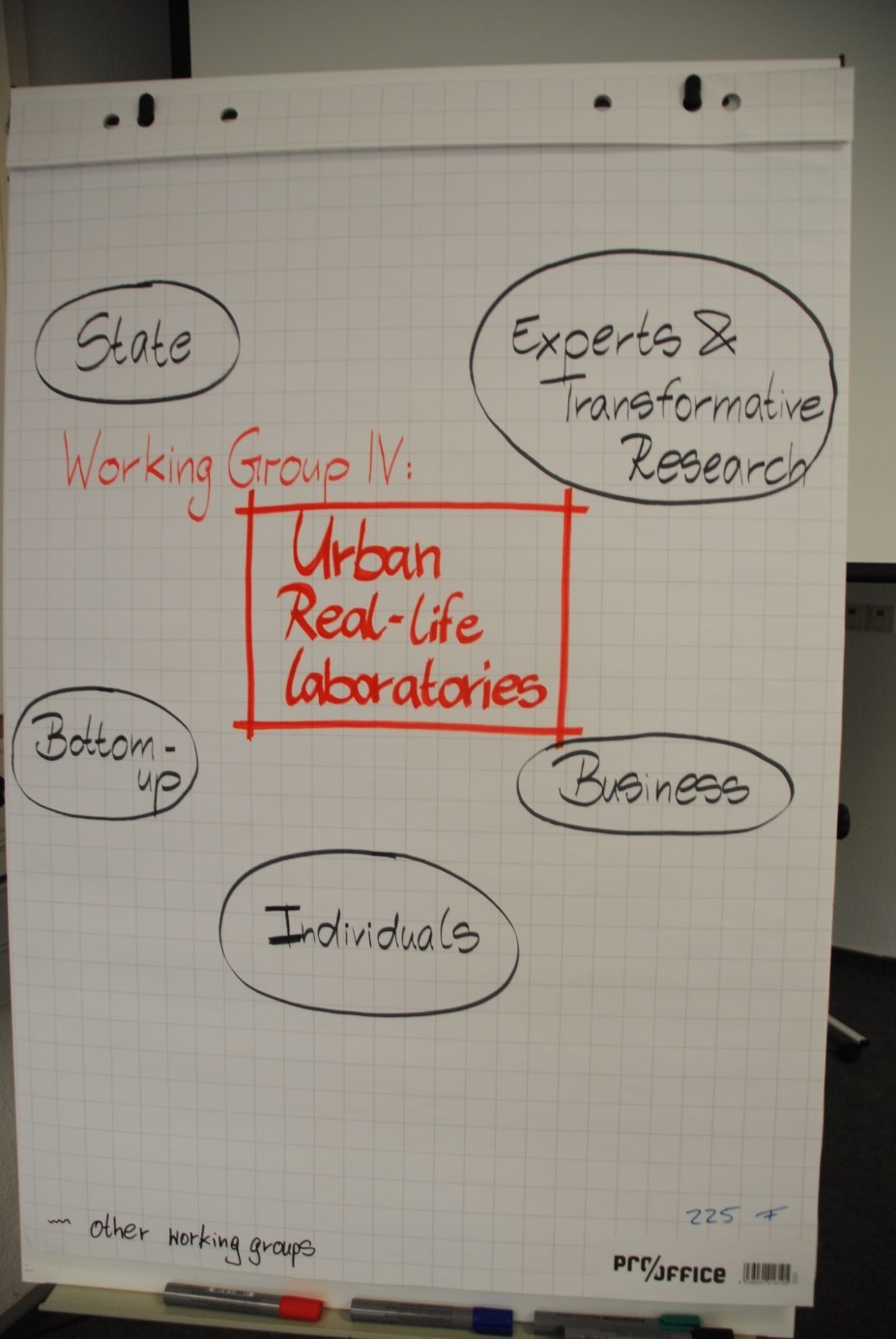 Foto: IP UrbTrans/UFZ Das IP Urbane Transformationen organisierte die Arbeitsgruppe "Urban Real World Laboratories (RWL)" im Rahmen des UFZ-Workshops "Unpacking the political in contemporary discourses on sustainability transformations: Scoping a research area for applied social science". Nach einer Präsentation von Matthias Wanner (Wuppertal Institut, TransZent) zu aktuellen RWL-Forschungsprojekten und dem WBGU-Gutachten "Der Umzug der Menschheit" wurden Potenziale und Limitierungen der RWL als Forschungsansatz, sowie die Rolle der Wissenschaft in derartigen Projekten diskutiert.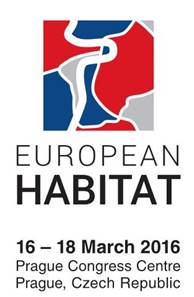 The Side Event "Urban sustainability transformations in European Cities". Organized by the IP UrbTrans in cooperation with the City of Brno, City of Leipzig and the Joint Programing Initiative JPI Urban Europe. Prague, Regional UN Habitat III Conference, 16-18 march, 2016. A short summary of the side event can be found here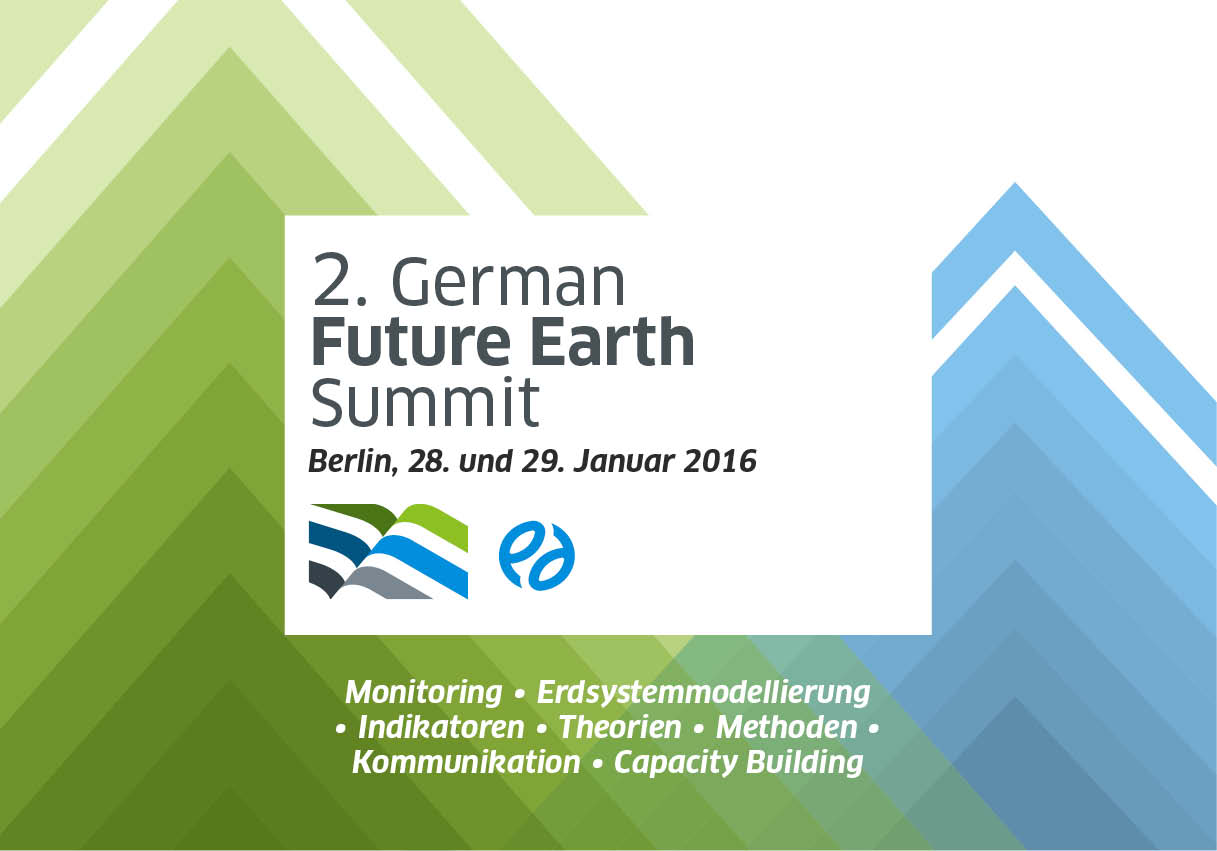 The conference report of the 2nd German Future Earth Summit (January 2016 in Berlin) has recently been published including a description of the Side Event on "Integrative urban studies: urban sustainability transformations theme picnic" which was organized by our IP. The report is available online .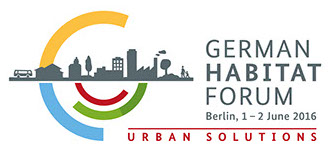 The Federal Ministry for Economic Cooperation and Development (BMZ) and the federal state of Berlin are hosting the
German Habitat Forum
in Berlin on 1 and 2 June 2016. The aim in the forum is to debate sustainable solutions to urban challenges. More information:
http://www.german-habitat-forum.de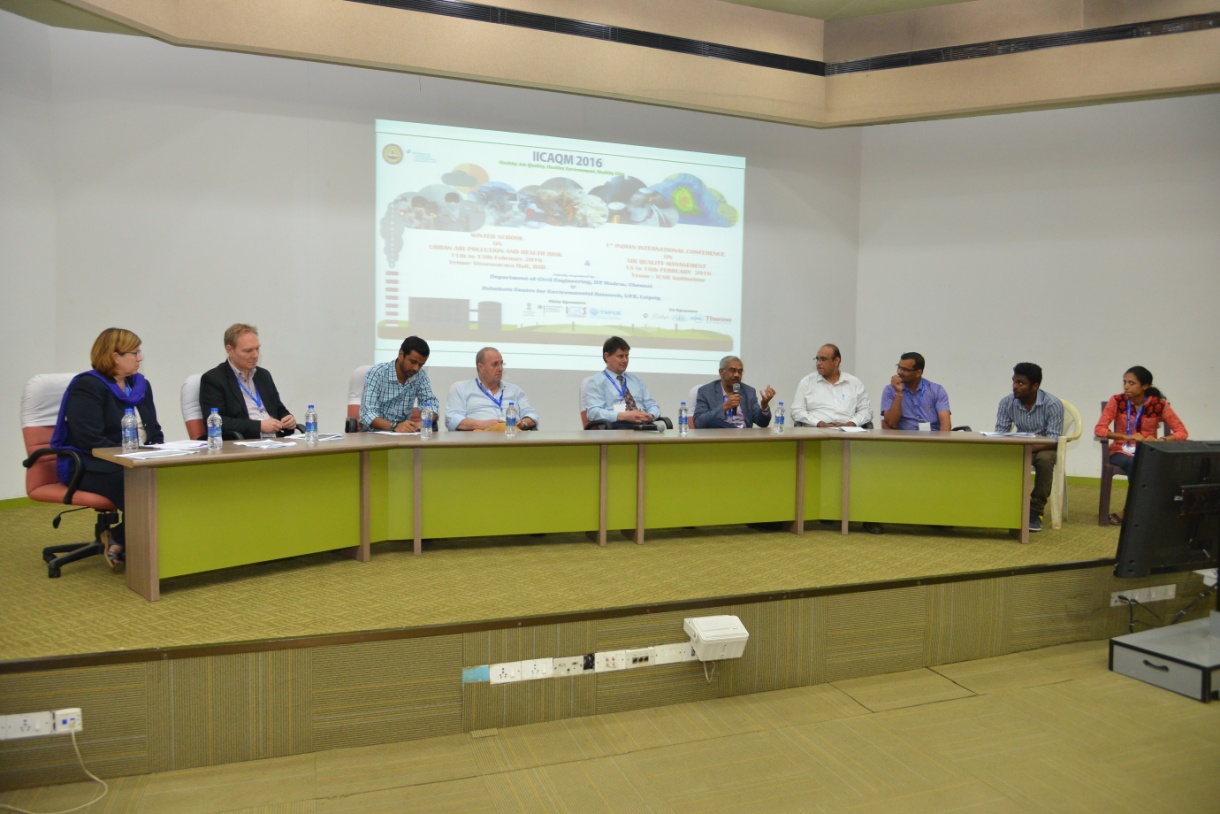 Indian International Conference on Air Quality Management (IICAQM 2016) with pre-conference "Winter School on Urban Air Pollution and Health Risks" in Chennai, India
Supported by the Indo-German Centre for Sustainability (IGCS), during 15th-16th February 2016, the IITM and UFZ jointly organized the Indian International Conference on Air Quality Management (IICAQM 2016) in Chennai. The conference topics included Air Quality Monitoring and Measuring Techniques, Air Quality Modelling, Emission Inventory, Source Apportionment, Source Receptor Modelling, Exposure Monitoring and Health Risk Assessment, Industrial Air Pollution and Control Technologies, Indoor Air Quality, Local, Regional and Global Air Pollution Case Studies. The UFZ participants, Prof. Dr. Uwe Schlink (Dept. Urban and Environmental Sociology) and Dr. Andrea Müller (Dept. Molecular Systems Biology), provided invited talks as well as lectures to the pre-conference winter school during February 11th – 13th. Cooperative research is made in the frame of the BMBF funded bilateral project "Air quality management system to study the vulnerability and health risks due to air pollution and climate change in urban areas".

The article "
Adaptive and risk-based approaches to climate change and the management of uncertainty and institutional risk: The case of future flooding in England
" by Christian Kuhlicke and David Demeritt was published in the journal "Global Environmental Change". The article is freely accesible, please follow this link:
http://www.sciencedirect.com/science/article/pii/S0959378016300097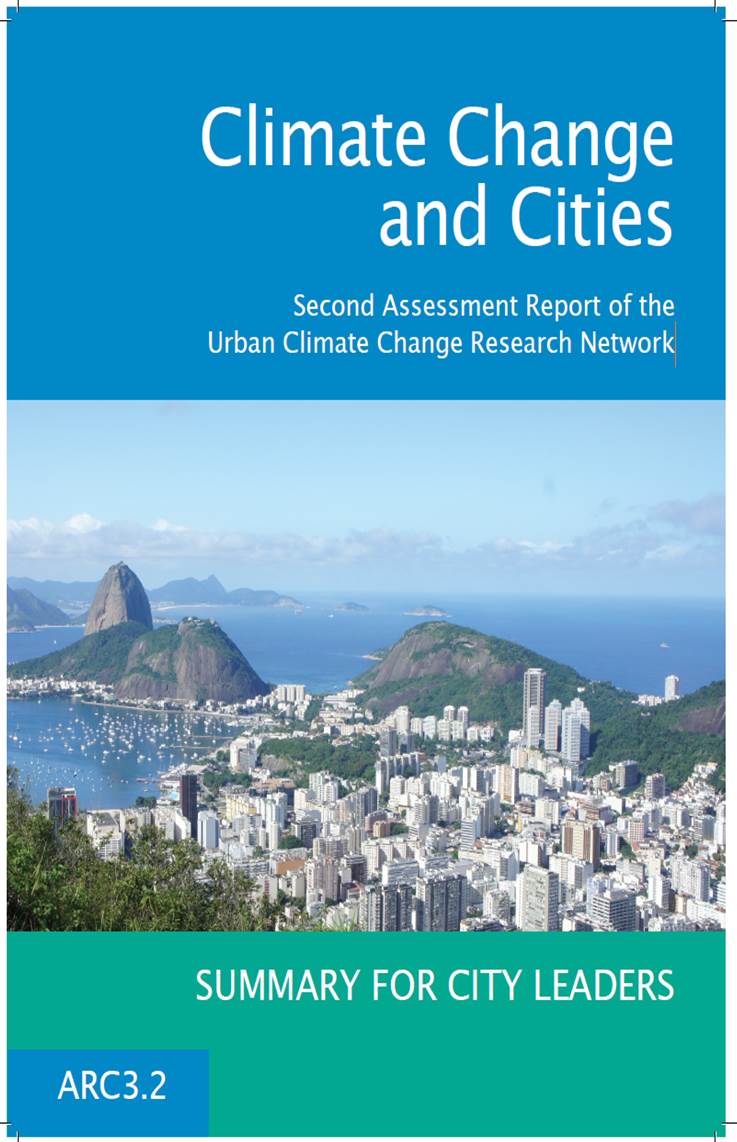 The new Assessment Report "
Climate Change and Cities
" by the Urban Climate Change Research Network (
http://uccrn.org/
) was published recently. Several IP-research contributet to the report. The short summary (Summary for City Leaders) can be found
here
.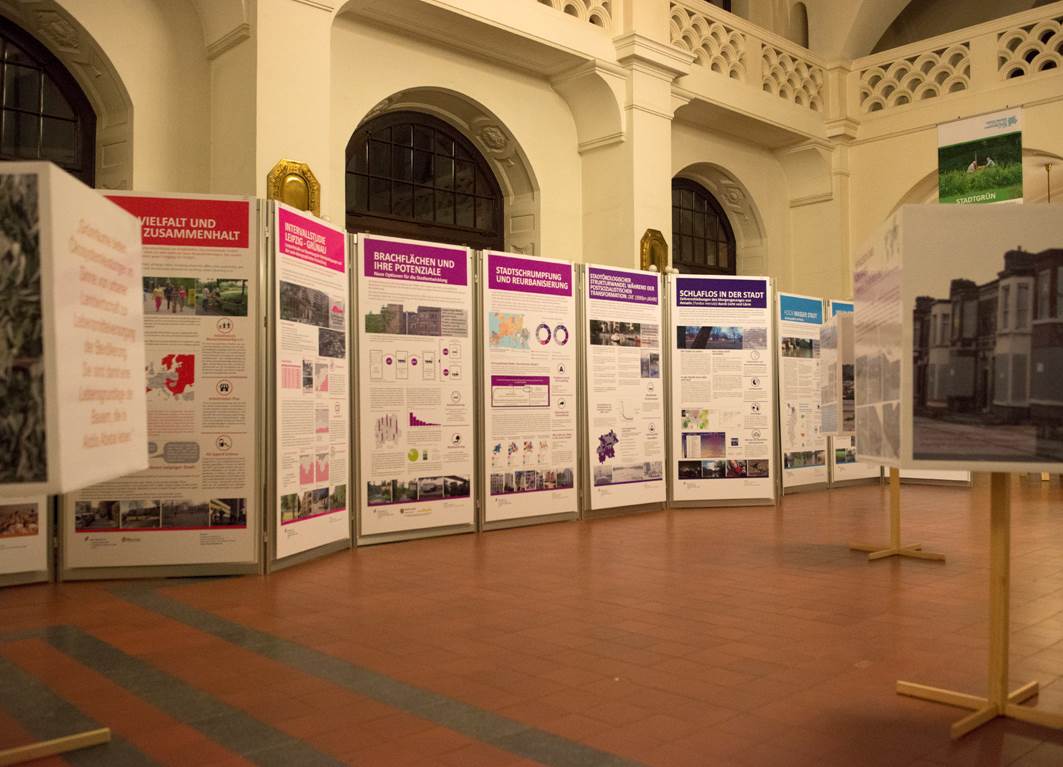 The exhibition "
Leipzigs Wandel im Spiegel der Stadtforschung am UFZ
" (Leipzig's change mirrored by the urban research at UFZ) is now shown at UFZ's building 1.0 in Leipzig (first floor Foyer and next to plenary hall, plus third floor for the aerial map of Leipzig). This exhibition was a UFZ contribution to the 1000th anniversary of the City of Leipzig and successfully shown in November at the New City Hall Leipzig. Until end of January 2016 all posters, banners, videos and cubes of the exhibition are at UFZ Leipzig. You are most welcome to visit the exhibition.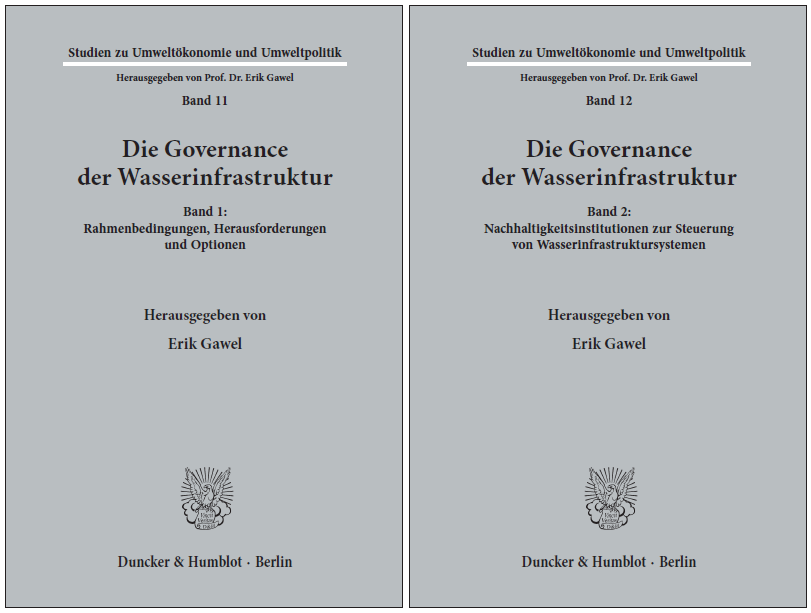 Two anthologies on "
Governance of water infrastructure
" (
Volume 1: Rahmenbedingungen, Herausforderungen und Optionen
and
Volume 2: Nachhaltigkeitsinstitutionen zur Steuerung von Wasserinfrastruktursystemen
) were published and written by E. Gawel (with N. Bedtke, M. Reese, W. Köck). The interdisciplinary articles from science and practice analyze the future viability of water supply and wastewater disposal in Germany and Europe. On this basis, they develop ideas for the design of "institutions" to secure a sustainable governance of long-term infrastructure decisions.
Anouncement for three international conferences on environmental urban studies:
8th European Conference on Sustainable Cities & Towns. Transformative Action: the potential for Europe. Organized by ICLEI Europe. Bilbao, Basque Country, Spain, 27-29 April 2016. More information
24. IAPS-conference in Lund/Sweden, 27 June -1 July 2016 and Young Researchers Workshop 26 – 27 June 2016. Abstract submission until 15 December 2015. More information
Urban Cultures of Sustainability: International Graduate and Doctoral Student
Workshop at Freiburg Institute for Advanced Studies (FRIAS) at the Albert-Ludwig-University Freiburg, 11–14 July 2016. More information

Call for Contributions: We are currently working on an edited volume, which reflects the work of our IP. Our idea is to make this book a truly interdisciplinary result of our IP work. IP members are cordially invited to participate in this project, please let us know until August 31, 2015 if you want to write particiapte with an article on your work realized in the IP Urban Transformations. For further information please contact florian.koch@ufz.de .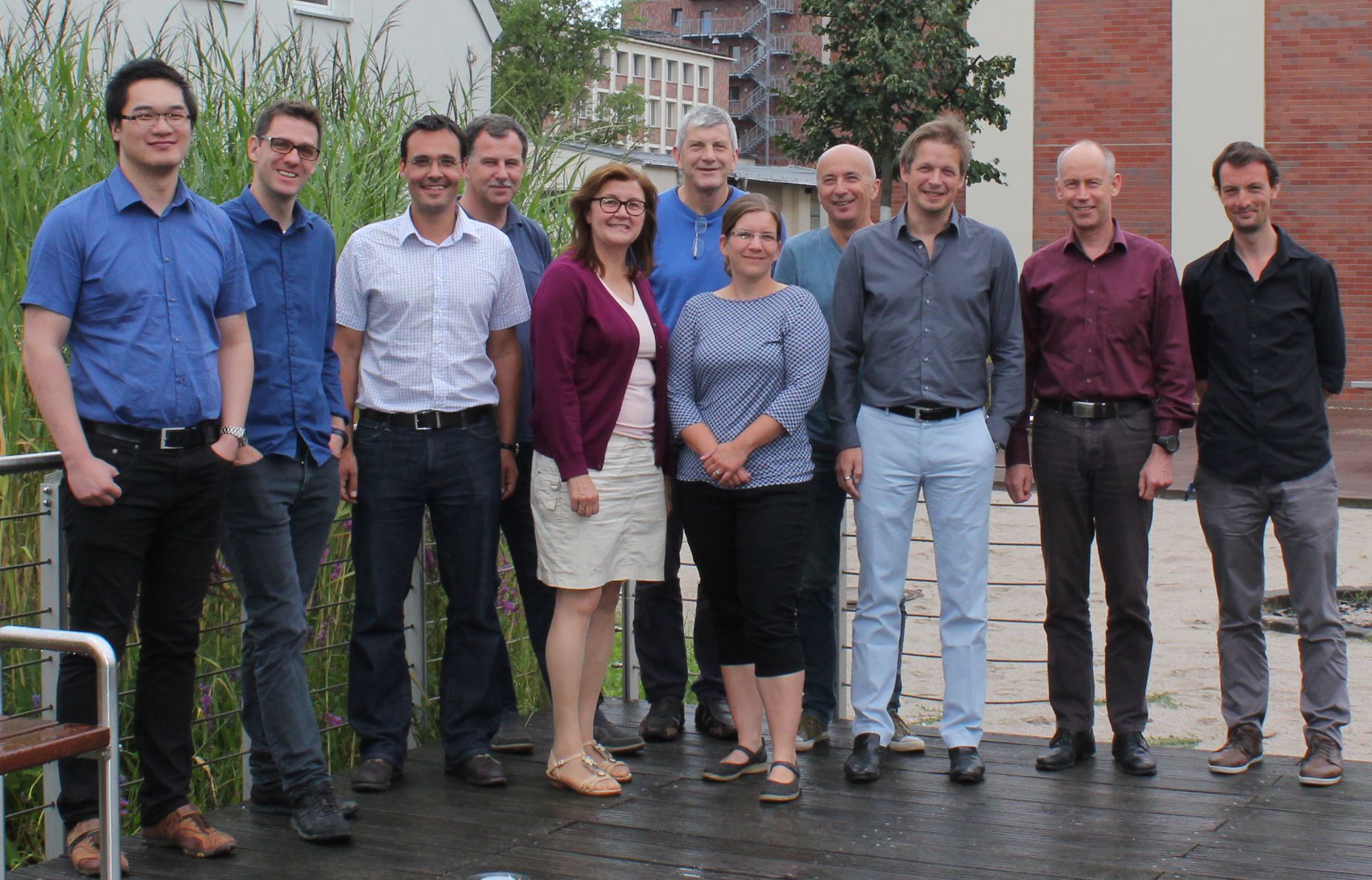 GCITY_4D – "Heat Transformation" in urban areas On August 27 and 28, 2015 social and Natural sciences researchers from three different Helmholtz Centres discused at the UFZ in Leipzig, how shallow geothermal energy can contribute to the energy supply of cities. Further information: Olaf Kolditz .
The consortium meeting of the EU-Project "
Divercities – Governing Urban Diversity" (www.urbandivercities.eu)
was held June 24-27 at UFZ. The project investigates how urban diversity can contribute to social cohesion, social mobility and economic performance in cities and neighbourhoods. The research is based on 14 European cities. The international meeting congregated 14 partner institutions and 47 researchers from all over Europe in Leipzig. On June 25, in the context of the consortium meeting, two public lectures by Yuri Kazepov (University Vienna, Austria), Kadri Leetmaa and Tiit Tammaru (University of Tartu, Estland) addressed the role of social differentiation and poverty alleviation in sustainable urban development. The meeting concluded with a workshop discussing "Urban Diversity vs. Urban Inequality". Further information:
Annegret Haase
International Workshop "Environmental risks in Medellín, Colombia", in cooperation with Carmen Zapata (Universidad Nacional de Colombia, Medellin) on thursday, June 18 at UFZ. Program und an further Information Uwe Schlink or Andrea Müller