Dr. rer. nat. Falk Heße
Contact
Dr. rer. nat. Falk Heße

Department Computational Hydrosystems
Helmholtz-Centre for Environmental Sciences
Permoserstr. 15
04318 Leipzig, Germany

Tel: 0341 235 1050

falk.hesse@ufz.de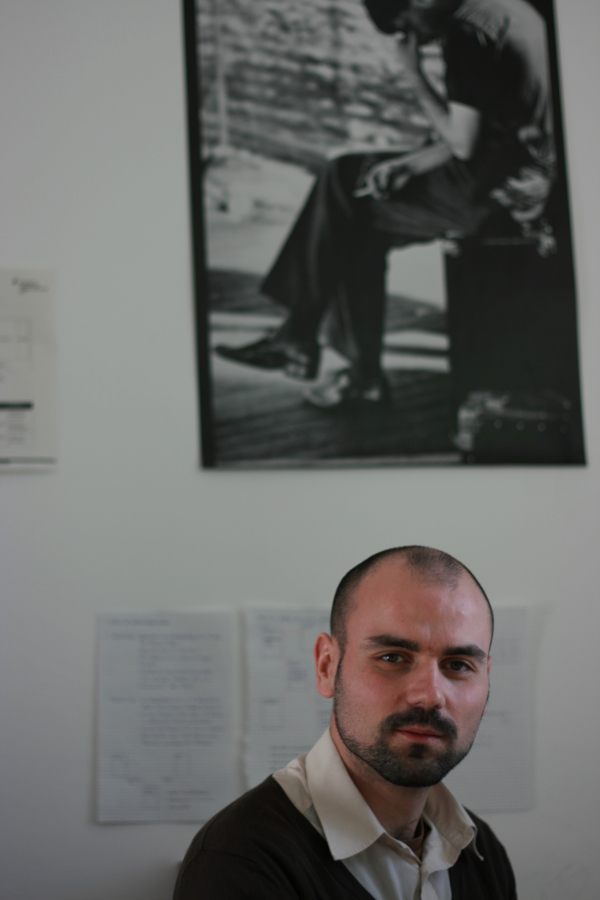 Scientific Career
Postdoctoral Researcher at Helmholtzcentre for Environmental Science - UFZ, Department for Hydrosystems
Visiting Scholar at the University of California at Berkeley, Department of Civil and Environmental Engineering
Postdoctoral Researcher at Helmholtzcentre for Environmental Science - UFZ, Department for Environmental Microbiology
Postdoctoral Researcher at the Friedrich-Schiller University Jena, Institute of Geosciences, Department of Hydrogeology

PhD Student at the Helmholtzcentre for Environmental Science - UFZ, Department for Computational Hydrosystems

Master Student of Computational Sciences at the Technical University Chemnitz, Faculty of Natural Sciences, Department of Theoretical Physics

Diploma Student of Physical Engineering at the University of Applied Sciences Jena, Department SciTec Precision - Optics - Materials - Environment
Research interests
Multiscale Models, Numerics of Dynamical Systems, Stochastic Processes
Topics
AquaDiva
The collaborated research centre (Sonderforschungsbereich) AquaDiva is dedicated to the investigation of how surface conditions and geology influence the functional biodiversity of the subsurface. Within this centre we are tasked with modelling the water and energy movement through the subsurface.

To that end, I apply the mesocsale Hydrological Model mHM, a spatially distributed hydrological model to the catchment of the AquaDiva observation site. Using detailed data of precipitation, land cover, morphology and soil type as inputs, mHM can determine fluxes like recharge and evapotranspiration and states like soil moisture as outputs.

Using these data, I apply the analytical framework developed by Botter et al. [2010, WRR] and Van der Velde et al. [2012, WRR] to quantify how the catchment stores and releases water. This allows for a description of the flow and transport dynamics taking place in the catchment. The spatial distribution of such dynamics can then be compared with land cover and soil moisture maps as well as driving forces like precipitation and temperature. Additionally I can determine the temporal evolution of mean travel times by using time series of all relevant hydrological processes from 1960-2010.
Teaching
Computational Fluid Dynamics: Magdeburg-Stendal University of Applied Sciences, International Master of Water Engineering
Mathematics and Modelling: Magdeburg-Stendal University of Applied Sciences, Master of Water Engineering
Modelling Flow and Transport in the Subsurface: Magdeburg-Stendal University of Applied Sciences, Master of Water Engineering