Cross-Sectional Competence
Monitoring | Observatories
Global change is changing our environment: but where and how exactly? What are the exact local and regional impacts of climate change? Is the filtering function of soils for groundwater impaired? Are soils becoming less arable? Are plants and animals relocating to new habitats? For more precise answers to these questions data collected over a longer period of time is lacking, which would enable changes to be documented and estimates of future developments to be made.

Scientists now want to close this gap, by examining the effects of climate and land use change on terrestrial ecosystems over longer temporal and different spatial scales. For this, we are developing and using innovative methods as well as measuring and sensoring devices that allow a more efficient collection of environmental and climate data.
Within the context of the Helmholtz project TERENO (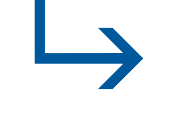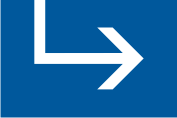 www.tereno.net) that involves six Helmholtz Centers, four observatories are in operation: in the northeast German lowlands, in the Eifel and the Lower Rhein, in the area of Leipzig-Halle and in the Alps. Almost an entire spectrum of relevant environmental data is being collected here and analysed using the most modern measuring techniques, by means of geophysics, and remote sensing. In addition to climate data this also includes observations of water and soil quality, biodiversity and atmospheric interactions.
The UFZ climate exploration facility in Bad Lauchstaedt (a large-scale test facility of climate change), as well as MOBICOS (an observation platform especially for watercourses) will also play a specific role here. Furthermore, the research platform MOSAIC of the UFZ unites innovative mapping and monitoring technologies, enabling a high-resolution investigation of complex underground structures. In the future other observatories are planned in the Mediterranean area that will be particularly affected by climate change. These are all to become part of a European network of observatories.