Water: A special issue (June 2011)
Contact
Public Relations
Tel +49 341 235 1269
Fax +49 341 235 1468



info@ufz.de
Permoserstraße 15,
04318 Leipzig, Germany
Wether it is shortages, flooding, contamination, overuse or poor management - water poses a challenge for politicians, economists and scientists alike. The UFZ is able to contribute to the sustainable management of water resources by implementing its expertise in the field of interdisciplinary water research.
Contents:
Preamble from the Scientific Managing Director of the UFZ
What modern water research needs to cover
Monitoring, exploring, understanding and modelling water
Environmental Observations through TERENO
Subsurface characterization becomes more efficient
Point of view: Are toxic chemicals in our water bodies a thing of the past?
Water and matter fluxes
Interview: Leading water researchers collaborate
Investigating droughts
A 3D view below the ground
SARISK makes floods predictable
The water cycle
Managing water resources
Innovative solutions for contaminated groundwater
Smart solutions for wastewater use
Farewall nomad life
Accurately estimating groundwater recharge
The floodplain doesn´t forgive and forget
Interview: There is no time for endless discussions
Point of view: Keep and develop water use charges!
Cooperating for "good waters"
Point of view: Ten years implementation of the WFD - a critical review
The special issue can be downloaded as PDF.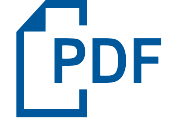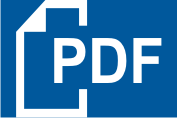 UFZ Special June 2011 (7,8 MB)