Department of Ecological Chemistry
Head of the Department: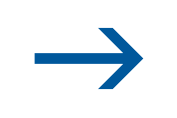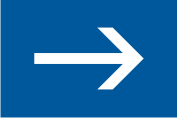 Prof. Dr. Gerrit Schüürmann



gerrit.schuurmann@ufz.de

Office:



Antje Zschernitz-Önal
phone +49 341 235-1262
fax +49 341 235-451262
Permoserstraße 15
04318 Leipzig, Germany
The environmental behaviour of chemicals is determined by key parameters that depend on both the molecular structure of the compounds and properties of the environmental compartments.
The goal of the Department of Ecological Chemistry is to unravel systematic relationships between the molecular structure of compounds and their fate in the environment including biological systems, and to develop methods for predicting their environmental behaviour and risk.
The activities focus on the two major areas Environmental Chemodynamics and Molecular Toxicology, covering both experimental and theoretical work. The latter concerns in particular qualitative and quantitative structure-activity relationships (QSAR) that are used to predict physicochemical properties and toxicological activities of chemical compounds through analysis of their molecular structures.
Department of Ecological Chemistry (March 3rd, 2014)
Environmental Chemodynamics
This area covers experimental and theoretical analyses of environmentally relevant properties of compounds that govern their partitioning between abiotic compartments, their bioaccumulation and their degradation processes (photolysis, hydrolysis, biodegradation). QSAR models for predicting partition coefficients and degradation rates include include increment methods, linear free energy relationships (LFER, LSER) and methods employing chemoinformatics and quantum chemistry. A further focus is on biomimetic instruments (passive samplers) for the time-integrated measurement and control of contaminants in the field.
Molecular Toxicology
Starting point of this working area is the consideration, that the primary molecular action of hazardous effects can often be traced back to simple chemical reactions. Structure-activity relationships are used to analyze the molecular disposition of chemical substances for certain effect mechanisms and effect levels. Toxicologically relevant molecular reactivities are characterized experimentally employing chemoassays, and theoretically through quantum chemical models and methods based on chemoinformatics. Here, QSAR approaches include quantitative methods and structural alert models for the identification of toxicologically crucial substructures of the chemical compounds, and for the prediction of endpoints from both ecotoxicology and human toxicology.
Subscribe to our feeds to frequently obtain news about our department: