Projects
The role of landscape structure for pollination services
Following well-established research on the importance of landscape structure (composition and configuration), a series of field experiments and field studies around Göttingen aims to investigate specific questions. What role do fallow fields play for the provisioning of flower resources outside the mass flowering of oil seed rape? How do patches of natural, wild-bee rich grasslands effect pollination in their vicinity? How important are different land-use types for foraging wild bees? These studies comprise a wide array of different field techniques, such as trap nests, pan traps, phytometer, observational studies, transect counts and so forth. Please visit the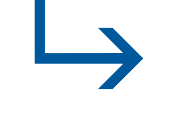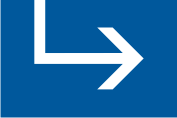 Agroecology's webpage for publications on these topics.

Contact:


Andrea Holzschuh, Agroecology, University of Göttingen
Pollination of apples using wild bees at the commercial scale
Fruit plantations (apples, pears, cherry) require pollination early in the season when honeybees colonies are still small and workers not very active. On the other hand, the time of apple flowering (most of April into early May), is the main flight period for the Red Mason Bee (Osmia rufa). In this project we use trap nests (Tscharntke et al. 1998) to provide nisting habitat within apple plantations.

We use the colonisation success in the trap nests to quantify (1) the sources of Osmia in the landscape and (2) the coverage of foraging that Osmia provides in these plantations. Additional assessment of abundances of wild bees, bumble bees (Bombus) and honeybees on apple flowers complete the investigation and shall provide an idea of whether wild bees are, yet, a relevant source of pollination in these agricultural systems.

Contact:


Bernd Gruber, Helmholtz Centre for Environmental Research, Leipzig
Agent-based modelling of wild bee foraging at the landscape scale
Wild bees are solitary, i.e. they have to provision food for their offspring without the help of workers, and without communication about food locations (as is the case in honey bees). Wild bees have limited foraging ranges and require both nesting substrate (hollow stems, dead trees, undisturbed bare soil) and flowers to forage for nectar and pollen which are not further apart than 100 to 1000 metres. Their knowledge about their environment is limited to their own experience and hinges on their own movement behaviour and search strategies. At the landscape scale (i.e. several square kilometers) little is known about foraging activity and movement pattern. This project aim at developing a fine-grain distribution model. Its development follows several steps:
A set of movement rules (correlated random walk, directed walk) through the landscape.
An evaluation function to quantify the success of a bees behaviour (e.g. amount of food provisioned to eggs).
An evaluation of the bees contribution to landscape-scale pollination of crops and wild flowers.
From here, the project will take different directions:
a) An evaluation of different landscape compositions; Focus will be on the impact of habitat quantity, habitat quality and habitat fragmentation on wild bees in artificial landscapes.
b) A more specific model in order to explore ecosystem services of wild bees in agricultural landscapes and spillover of mass crop fields.
c) a technical focus on preparing the model for optimisation against field data, and fitting the model to field data to be run on a computer cluster; When this is successful it will be possible to study relationships between real landscapes (and their structural components) and distribution of specified species groups with computer simulations.
Programming language is C++.

Contact:


Jeroen Everaars, Helmholtz Centre for Environmental Research, Leipzig
Analysis of pollinator-plant interaction webs
In recent years, bipartite interactions web have attracted much attention (e.g.: Vazquez & Simberloff 2002, Memmott et al. 2004, Vazquez et al. 2005, Bascompte et al. 2006, Tylianakis et al. 2006, Blüthgen et al. 2007). Following the lead of these studies, we investigate how specialisation of pollinators affects pollination web structure and vulnerability to extinctions. At the same time, our analyses assess the degree to which the theoretical models often used in this context can be usefully applied to field data. This analysis can be extended to predator-prey systems (Tylianakis et al. 2006).

Contact:


Carsten Dormann, Helmholtz Centre for Environmental Research, Leipzig
Aphid-carabid interactions at the landscape scale
Carabids, as voracious generalist predators, are in important antagonist to aphids, the single most important cereal crop pest in temperate Europe. Little is known, however, on whether carabids are actually able to keep populations of aphids in check. Aphid population outbreaks, particularly in warm years, suggest that this is not always the case.

Using observations on carabid activity and aphids population sizes in many wheat fields, this project tries to link aphid population dynamics and carabid abundance. Since it is for us impossible to directly monitor carabid activity in a wheat field, we have to rely on a grid of barbour traps and capture-mark-recapture experiments to quantify carabid abundance and movement.

Contact:


David Gladbach, Agroecology, University of Göttingen
A partial differential equation-model to assess spatial temperature variability on aphid population growth, with extensions to incorporate generalist and specialist predators
Aphids show temperature-dependent population growth rates. Given their motility within fields, temperature heterogeneity at the landscape level will produce patterns of aphids moving through the field. In this project, we use partial differential equations (PDEs) to describe insect movement and population dynamics. Sets of equations are coupled to also include predation dynamics and forage quality.

Research questions are, for example: Is there a temperature threshold for outbreaks? Can generalist suppress aphid outbreaks at certain temperature conditions? Is a small, warm patch sufficient to cause a field-wide outbreak? Will landscape structure affect microclimate enough to modify outbreaks?

Contact:


Bernd Gruber, Helmholtz Centre for Environmental Research, Leipzig
Please note: This website is still under construction, if you have further questions, please do not hesitate to contact BESS