Dr. Sabine Kleinsteuber
Contact
Dr. Sabine Kleinsteuber
Senior Scientist
Head of the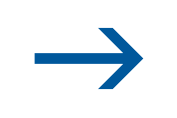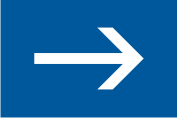 MicAS Group

Helmholtz Centre
for Environmental Research - UFZ
Permoserstr. 15
04318 Leipzig, Germany

Phone: +49 341 235 1325



sabine.kleinsteuber@ufz.de
CV / Scientific Career
Diploma in Biology, Martin-Luther-University Halle-Wittenberg
Dr. rer. nat., Martin-Luther-University Halle-Wittenberg, Faculty of Natural Sciences

Scientist at the Institute of Genetics of the Martin-Luther-University Halle-Wittenberg
Post-Doc at the UFZ Centre for Environmental Research Leipzig-Halle, Department Environmental Microbiology
Senior scientist at the Helmholtz Centre for Environmental Research - UFZ, Department Environmental Microbiology
Head of the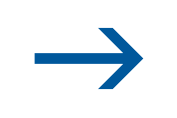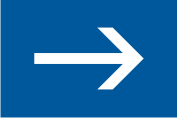 MicAS Group (Microbiology of Anaerobic Systems)
Research interests
My research field is the microbial ecology of anaerobic systems, in particular in contaminated environments and technical systems. The aim is to identify key players of biogeochemical processes and to elucidate their ecophysiological function in biotechnological processes and microbial ecosystem services.

My current research is focussed on the microbial ecology of anaerobic digestion. Community composition and dynamics as well as carbon and energy flow in anaerobic bioreactors are analyzed by means of molecular methods with the aim to understand the complex metabolic interactions, identify microbial indicators for process control, and to optimize biotechnological processes or develop novel anaerobic bioprocesses.

Another focus of my research is the microbial ecology of contaminated aquifers. In particular I am interested in the identification of key organisms and syntrophic consortia thriving in anoxic groundwater habitats and the elucidation of anaerobic degradation pathways for benzene.
Selected publications
Reviewer

African Journal of Microbiology Research
Applied and Environmental Microbiology
Applied Microbiology and Biotechnology
Biochemical Engineering Journal
Biodegradation
Bioengineering
Bioresource Technology
Cytometry Part A
Chemosphere
Computational Biology and Chemistry
Dataset Papers in Ecology
Ecological Engineering
Engineering In Life Sciences
Environmental Microbiology and Environmental Microbiology Reports
Environmental Science and Technology
European Food Research and Technology
FEMS Microbiology Ecology
Frontiers in Microbiology
International Journal of Environmental Research and Public Health
International Review of Hydrobiology
ISME Journal
Journal of Applied Phycology
Journal of Biotechnology
Journal of Environmental Management
Journal of Microbiological Methods
Journal of Proteome Research
Microbial Biotechnology
Microbial Cell Factories
Microbiological Research
Microbiology Insights
PLOS ONE
Reviews in Environmental Science and Biotechnology
Water Research
World Journal of Microbiology and Biotechnology
Remote Reviewer for ERC, ANR and FCT
Member of the FCT Environment and Global Changes Evaluation Panel 2012 and 2015