Mehdi G. Gharasoo
Contact / Address
Mehdi Gholami Gharasoo
PhD student

Department of Environmental Microbiology
- Umweltmikrobiologie (UMB) -

Helmholtz-Zentrum
für Umweltforschung - UFZ
Permoserstr. 15
04318 Leipzig, Germany

Tel: +49 341 235 1637
Fax: +49 341 235 451338



mehdi.gharasoo@ufz.de
Forschungsschwerpunkte / Research interests
A broad range of research subjects which are directly related to the applied earth sciences can be a matter of interest to me. My research interests to date have lied in the intersection of physics, fluid mechanics, microbial degradation and numerical simulation, while more specifically include:

reactive transport modeling in porous media
multi phase fluid flow
numerical technique (FEM, FVM), utilizing pore network models
geostatistics
biogeochemical processes
My current research topic is "Development of a mathematical model of bioavailability accounting for distributions of bacteria and pollutants". The specific objectives of the project are the assessment and modeling of bioavailability effects and its impact on contaminant biodegradation in porous media resulting from structural heterogeneity at the pore scale. Using a numerical modeling approach shall lead to a quantitative understanding of the bioavailability of biodegradable compounds in porous media. The heterogeneity description of such media at the pore scale can be employed as a predictor for the quality of bioavailability of compounds.
Schulbildung / Education
PhD in Environmental Sciences
-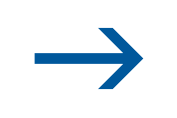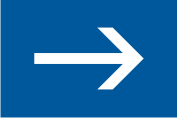 Geomicrobial Reactive Transport Systems, Department of Environmental Microbiology, Helmholtz Centre for Environmental Research - UFZ, Leipzig, Germany
-Department of Earth Sciences, Faculty of Geosciences, Utrecht University, The Netherlands
-Marie Curie Host fellowship for Early Stage Training (EST) EU Project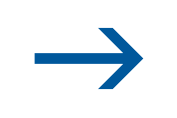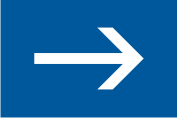 "RAISEBIO"
MSc in Geosciences and Petroleum Engineering, Department of Applied Earth Sciences, Delft University of Technology (TUDelft), Delft, The Netherlands
BSc in Petroleum Reservoir Engineering, Faculty of Petroleum Engineering, Abadan Institute of Technology (AIT), Petroleum University of Technology (PUT), Abadan - Ahwaz, Iran
Professional Career
Junior Research Specialist and Petroleum Reservoir Engineer, Division of the Reserves and the Production Assessment, National Iranian Oil Company - NIOC, Tehran, Iran
Publikationen / Publications
M. Gholami Gharasoo, Finite Element Analysis of Cahn-Hilliard Equations, MSc report, Delft University of Technology, The Netherlands, 2005.