New methods for modelling systems in a changing world
Grass steppe in Patagonia. The combination of lifestock grazing and variations in rainfall can lead to degradation. A mechanistic model of this system allowed to predict critical stocking rates (see Wiegand et al. 2008; photo: Nestor Fernandez).
Main tasks of current biodiversity research are to understand and predict the effects of environmental change (land use, climate) on biodiversity and its role for ecosystem services. Existing descriptive, empirical, and highly aggregated models are of limited use for predicting the effects of unprecedented environmental conditions. Thus, mechanistic models are needed where low-level processes are represented and tested for a wide range of environmental conditions. This includes process-based models, which explictly include eco-physiological processes, and agent-based models, which include local interaction, adaptive behaviour and decision making. Moreover, models are needed that include the decision making of land users and managers, so that they allow assessing the effectiveness of environmental policies. The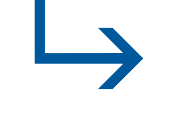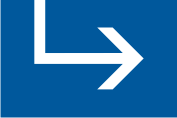 Department of Ecological Modelling has sound experience in process-based modelling (species-rich forests), agent-based modelling of ecological and epidemiological systems, and ecological-economic models. The modelling expertise of the department is also increasingly used in domains other than terrestrial biodiversity research, e.g. marine ecology, ecotoxicology, and social sciences. Current and planned projects of the Department of Ecological Modelling aim at integrated mechanistic models for developing systemic solutions.
Selected Publications
Eisinger, D., Thulke, H.-H. (2008):
Spatial pattern formation facilitates eradication of infectious diseases
J.Appl.Ecol. 45 (2), 415-423
Abstract
Cury, P. M., Shin, Y. J., Planque, B., Durant, J. M., Fromentin, J. M., Kramer-Schadt, S., Stenseth, N. C., Travers, M., Grimm, V. (2008):
Ecosystem oceanography for global change in fisheries
Trends Ecol.Evol. 23 (6), 338-346
Abstract
Wiegand, T., Wiegand, K., Pütz, S. (2008):
Grazing models
In: Jorgensen, S. E., Fath, B. D. (Hrsg.): Ecological Models
Encyclopedia of ecology Vol. 3
Elsevier, Amsterdam, S. 1773-1782
Contact
Links