Dr. Ingo Fetzer
Contact/Address
Dr. Ingo Fetzer
Post Doc
New Contact
Stockholm Resilience Centre
Stockholm University
Kräftriket 2B, 11419 Stockholm

Mail: ingo.fetzer@stockholmresilience.su.se

Member of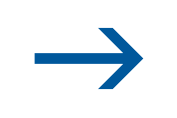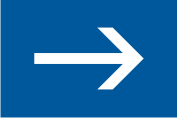 Microbial Systems Ecology Group
CV / Scientific Career
post-doc at the Stockholm Resilience Center (SRC), Stockholm University

post-doc at the Helmholtz Centre for Environmental Research - UFZ, Department Environmental Microbiology (UMB), Leipzig
post-doc at the Alfred-Wegener-Institute for Polar and Marine Research (AWI), Bremerhaven
PhD student at the University of Bremen and the Alfred-Wegener-Institute (AWI), Bremerhaven;
Thesis title: 'Reproduction strategies and distribution of larvae and juveniles of benthic soft-bottom invertebrates in the Kara Sea (Russian Arctic) -The influence of river discharge on the structure of benthic communities: a larval approach'
scientist at the Alfred-Wegener-Institute for Polar and Marine Research (AWI), Bremerhaven
diploma in biology at the University of Bremen;
Thesis title:'The influence of sedimentation on the distribution of juveniles of benthic invertebrates in an arctic fjord'
studies and field work at UNIS (Universitetsstudiene på Svalbard), Longyearbyen/ Spitsbergen Norway
studies at the Lomonossov State University Moscow, Russia
studies at the University of Tromsø, Norway
undergraduate studies at the University of Köln, Germany
Research interests
From my background I am ecologist with main emphasis on aquatic ecosystems. During my studies in biological science I worked mainly on the analyses of aquatic systems dynamics and apply statistics to determine the main environmental determine factors shaping the community.

My main interests are general ecological questions on importance of biodiversity, structure and functional group composition of communities and their adaptation and regulation with regard to natural and environmental fluctuations. Furthermore how biodiversity, community structure, and grade of functional group complexity influences the resilience and resistance of systems.

I am interested in using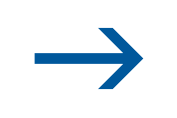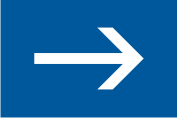 microbial systems as tools to test evolutionary theories and macro-ecological concepts. Many established and recently evolved hypotheses in (macro-)ecology are often difficult to verify since they imply infeasible sampling effort, large spatial field experiment setups or are only accomplishable over long temporal scales.

Microbial systems offer the opportunity to study ecological population dynamics from the perspective of individual behaviour. Their short generation turnover and the relatively ease of system manipulation enables even complex experimental setups in small lab systems.

Direct manipulation/reduction of biodiversity/functional groups of natural microbiological communities can be used to examine how biodiversity loss affects the functionality and resistance to external disturbances.

For the future I also would like to extend integrated experimental work on microbial communities to answer theoretical ecological issues that are still little understood. Experimental and theoretical approaches on microbial ranges may help to understand complex responses of ecological communities in general and give insights on reactions of communities to a changing environment both on long and short term temporal scales.
Current research
Shifts of microbial communities along pollution gradients (CoTra II)
Investigation of microbial community dynamics
Testing of ecological concepts with microbial model systems
Coupling of biotic with environmental data applying statistics (ordination)
Co-operations / Projects (selection)
Compartment transfer (CoTra II): Use of a semiartifical wetland for investigation of dynamics, adaptation and long-term stability of microbial communities in a contaminated groundwater plume
Project duration: 2006 - 2013
Partner: UFZ Dep. Isobiogeology, Uli Mayer (University of Tübingen)

MiMa: Influences of fungal dispersal networks of biodegradation processes
Project duration: 2010 - 2013
Partner: Thomas Banitz (Dep. Ecological modeling, UFZ), Karin Frank (University of Osnabrück)

Influence of diversity on resillence of microbial systems (UFZ HiGrade funding)
Project duration: 2009 - 2011

Surfing mutations
Project duration: since 2007
Partner: Karin Johst, Thomas Banitz (Dep. Ecological modeling, UFZ), Tamara Munkemüller (Laboratoire d'Ecologie Alpine (LECA), France), Justin Travis (NERC, UK)

Modeling Microbial Colonization Dynamics in Structured Environments
Project duration: since 2009
Partner: Martin Thullner, Florian Centler (UMB, UFZ)

Modeling metabolic pathway interactions of microbial multi-species consortia: a systems biology approach (UFZ HiGrade funding)
Project duration: 2010-2013
Partner: Martin Thullner, Florian Centler (UMB, UFZ), Peter Dittrich (University of Jena)

Development of new algorithms for flow-cytometric data using matrice based picture analysis
Project duration: since 2010
Partner: Susann Müller (UMB, UFZ), Claudio Vallan (University of Bern, Swiss)
Methods and Algorythms for microbial community analyses
The following methods and algorythms for ecological community analyses have been implemented or developed by me:
Publications (selected)
Fetzer I., N. Jehmlich, C. Vogt, H.-H. Richnow, J. Seifert, H. Harms, M. von Bergen, and F. Schmidt. 2010. Calculation of partial isotope incorporation into peptides measured by mass spectrometry, BMC Research notes 3:178

Jehmlich, N., I. Fetzer, J. Mattow, C. Vogt, H. Harms, B. Thiede, H.-H. Richnow, M. von Bergen, and F. Schmidt. 2010. Decimal place slope calculation for quantitative analysis of 13C incorporation into peptides, Mol. Cell Proteomics 9:1221-1227

Wick L. Y., F. Buchholz, I. Fetzer, S. Kleinsteuber, C. Härtig, L. Shi, A. Miltner, H. Harms, and G. N. Pucci. 2010. Responses of soil microbial communities to weak electric fields, Sci. Total Environ. 408:4886-4893

Imfeld, G., C.E. Aragonés, I. Fetzer, É. Mészáros, S. Zeiger, I. Nijenhuis, M. Nikolausz, S. Delerce, and H.-H. Richnow. 2010. Characterization of microbial communities in the aqueous phases of a constructed model wetland treating 1,2-dichloroethenes contaminated groundwater, FEMS Microbiol. Ecol. 72:74-88

Solé M, I. Fetzer , R. Wennrich, K.R. Sridhar, H. Harms, and G. Krauss. 2008. Aquatic hyphomycete communities as potential bioindicators for assessing anthropogenic stress. Sci. Total Environ. 389 557-565.

Fetzer, I., and W. E. Arntz. Life-history traits of benthic invertebrates in the Central and Southern Kara Sea (Russian Arctic) - adaptation of reproduction modes to cold waters?. Mar. Ecol. Progr. Ser. doi: 10.3354/meps07271

Kleinsteuber, S., V. Riis, I. Fetzer, H. Harms, and S. Müller. 2006. Population dynamics within a microbial consortium during growth on diesel fuel in saline environments. Appl. Environ. Microbiol. 72:3531-3542

Jacob, U., T. Brey, I. Fetzer, S. Kaehler, K. Mintenbeck, K. Dunton, K. Beyer, U. Struck, E.A. Pakhomov, and W. E. Arntz. 2006. Towards the trophic structure of the Bouvet Island marine ecosystem. Polar Biol. 29:106-113