Dr. Harald Auge
Kontakt
Dr. Harald Auge
Wissenschaftlicher Mitarbeiter

Department Biozönoseforschung
Helmholtz-Zentrum für
Umweltforschung - UFZ
Theodor-Lieser-Straße 4
06120 Halle (Saale)

Tel.: ++49 345 558 5309
Fax: ++49 345 558 5329



harald.auge@ufz.de
Forschungsschwerpunkte
Ich arbeite auf den Gebieten der Populationsbiologie und der Vegetationsökologie und interessiere mich besonders für ökologische Genetik, Wechselwirkungen zwischen Arten, biologische Invasionen und die Beziehung zwischen Biodiversität und Ökosystemfunktionen.
Mikroevolution und ökologische Prozesse
Evolutionäre Auswirkung von Landnutzung: Quantitativ-genetische Diversität und phänotypische Selektion von Grünlandpflanzen in den Biodiversitätsexploratorien

Bedeutung evolutionärer Prozesse für biologische Invasionen: Fallstudie über die invasive Zierpflanze Buddleja davidii
Arten-Interaktionen, Biodiversität und Ökosystemfunktionen
Kooperationen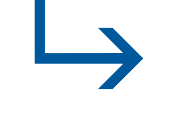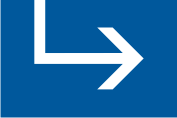 Daniel Prati &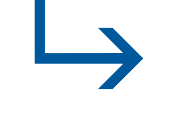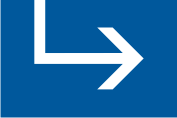 Markus Fischer, Institut für Pflanzenwissenschaften, Universität Bern, Schweiz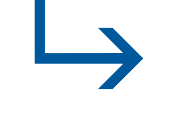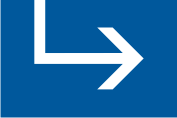 Oliver Bossdorf, Institut für Evolution und Ökologie, Universität Tübingen

Claudia Stein,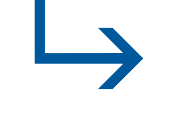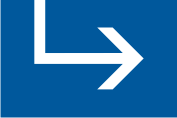 Mangan Lab and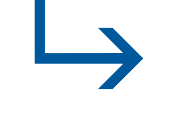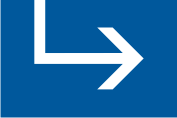 Tyson Research Centre, Department of Biology, Washington University, St. Louis, USA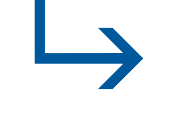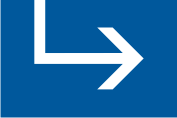 John L. Maron, Division of Biological Sciences, University of Montana, Missoula, USA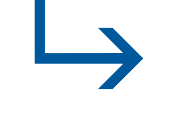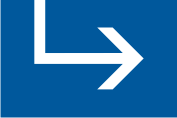 Dean E. Pearson, Rocky Mountain Research Station, USDA Forest Service, Missoula, USA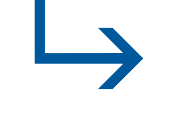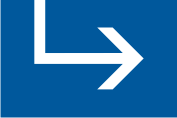 Isabell Hensen &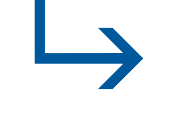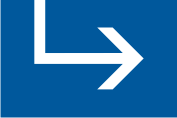 Helge Bruelheide, Institut für Biologie, Martin-Luther-Universität Halle-Wittenberg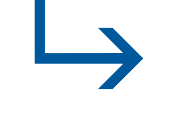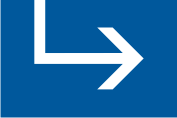 Holger B. Deising, Institut für Agrar- und Ernährungswissenschaften, Martin-Luther-Universität Halle-Wittenberg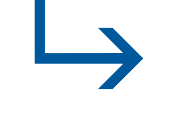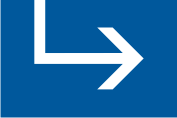 Caroline Müller &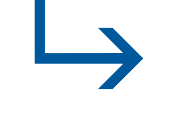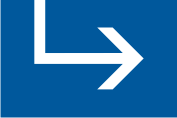 Helga Pankoke, Chemische Ökologie, Universität Bielefeld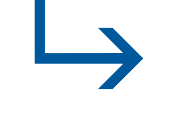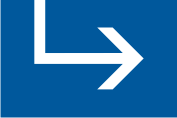 Christian Wirth, Institute für Biologie, Universität Leipzig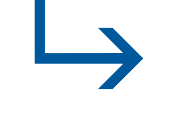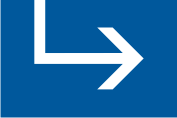 Kris Verheyen, Department of Forest and Water Management, Gent University, Belgium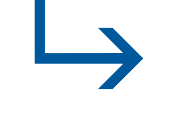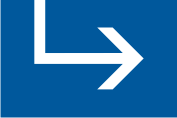 Jessica Gutknecht, Department of Soil, Water, and Climate, University of Minnesota, St. Paul, USA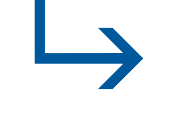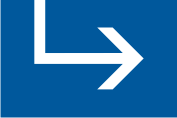 Lutz Zerling, Sächsische Akademie der Wissenschaften zu Leipzig
Curriculum vitae
Biologiestudium, Martin-Luther-Universität Halle-Wittenberg
Abschluss als Diplom-Biologe
Forschungsstipendium, Institut für Geobotanik, Martin-Luther-Universität Halle-Wittenberg
Wissenschaftlicher Assistent, Institut für Geobotanik, Martin-Luther-Universität Halle-Wittenberg
Dr. rer. nat., Mathematisch-Naturwissenschaftliche Fakultät, Martin-Luther-Universität Halle-Wittenberg:
"Experimentelle Populationsökologie von Galium aparine L. (Rubiaceae) - Ökotypendifferenzierung und phänotypische Plastizität", Betreuer: Prof. Dr. E.-G. Mahn
Projektkoordinator, Institut für Geographie und Geoökologie, Akademie der Wissenschaften, Leipzig
Projektkoordinator, UFZ Umweltforschungszentrum Leipzig-Halle
Wissenschaftlicher Mitarbeiter, Sektion Biozönoseforschung, UFZ Umweltforschungszentrum Leipzig-Halle
Leiter der Arbeitsgruppe Populationsbiologie der Pflanzen & stellvertretender Leiter des Departments Biozönoseforschung, Helmholtz-Zentrum für Umweltforschung - UFZ, Halle
Mitarbeit in Herausgeber-Gremien
Editorial Board von Basic and Applied Ecology
Editorial Board von Flora - Morphology, Distribution, Functional Ecology of Plants
Associate Editor von Neobiota
Editorial Board von PLoS One
Ausgewählte Veröffentlichungen
Korell L, Schmidt R, Bruelheide H, Hensen I, Auge H (2015) Mechanisms driving diversity-productivity relationships differ between exotic and native communities and are affected by gastropod herbivory. Oecologia: in press (DOI: 10.1007/s00442-015-3395-2).
Verheyen K, Vanhellemont M, Auge H, Baeten L, Baraloto C, Barsoum N, Bilodeau-Gauthier S, Bruelheide H, Castagneyrol B, Godbold D, Haase J, Hector A, Jactel H, Koricheva J, Loreau M, Mereu S, Messier C, Muys B, Nolet P, Paquette A, Parker J, Perring M, Ponette Q, Potvin C, Reich P, Smith A, Scherer-Lorenzen M (2015) Contributions of a global network of tree diversity experiments to sustainable forest plantations. AMBIO: in press (DOI 10.1007/s13280-015-0685-1).
Kempel A, Razanajatovo M, Stein C, Unsicker S, Auge H, Weisser WW, Fischer M, Prati D (2015) Herbivore preference drives plant community composition. Ecology 96:2923-2934
Sendek A, Herz K, Auge H, Hensen I, Klotz S (2015) Performance and responses to competition in two congeneric annual species: Does seed heteromorphism matter? Plant Biology 17:1203–1209
Schmidt A, John K, Arida G, Auge H, Brandl R, Horgan FG, Hotes S, Marquez L, Radermacher N, Settele J, Wolters V, Schädler M (2015) Short-term effects of residue management on decomposition in irrigated rice fields are not related to changes in decomposer community structure. PLoS ONE 10(7):e0134402. doi:10.1371/journal.pone.0134402
Paine CET, Amissah L, Auge H, Baraloto C, Baruffol M, Bourland N, Bruelheide H, Daînou K, de Gouvenain RC, Doucet J-L, Doust S, Fine PVA, Fortunel C, Haase J, Holl KD, Jactel H, Li X, Kitajima K, Koricheva J, Martínez-Garza C, Messier C, Paquette A, Philipson C, Piotto D, Poorter L, Posada JM, Potvin C, Rainio K, Russo SE, Ruiz-Jaen M, Scherer-Lorenzen M, Webb CO, Wright S, Zahawi RA, Hector A (2015) Globally, functional traits are weak predictors of juvenile tree growth, and we do not know why. Journal of Ecology 103:978–989
Wurst S, Kaiser N, Nitzsche S, Haase J, Auge H, Rillig MC, Powell JR (2015) Tree diversity modifies distance-dependent effects on seedling emergence but not plant-soil feedbacks of temperate trees. Ecology 96:1529-1539
Schmidt A, Auge H, Brandl R, Heong KL, Hotes S, Settele J, Villareal S, Schädler M (2015) Small-scale variability in the contribution of invertebrates to litter decomposition in tropical rice fields. Basic and Applied Ecology: in press (DOI: 10.1016/j.baae.2015.01.006).

Schwarz B, Dietrich C, Cesarz S, Scherer-Lorenzen M, Auge H, Eisenhauer N (2015) Non-significant tree diversity but significant identity effects on earthworm communities in three tree diversity experiments. European Journal of Soil Biology 67:17-26

Zimmer M, Auge H, von Wühlisch G, Schueler S, Haase J (2015) Environment rather than genetic background explains intraspecific variation in the protein-precipitating capacity of phenolic compounds in beech litter. Plant Ecology & Diversity 8:73-79
Winkler N, Weymann W, Auge H, Klotz S, Finkenbein P, Heilmeier H (2015) Drought resistance of native pioneer species indicates potential suitability for restoration of post-mining areas. Web Ecology 14:65-74

Maron JL, Auge H, Pearson DE, Korell L, Hensen I, Suding KN, Stein C (2014) Staged invasions across disparate grasslands: effects of seed provenance, consumers, and disturbance on productivity and species richness. Ecology Letters 17:499-507
Hantsch L, Bien S, Radatz S, Braun U, Auge H, Bruelheide H (2014) Tree diversity and the role of non-host neighbour tree species in reducing fungal pathogen infestation. Journal of Ecology 102:1673-1687
Alalouni U, Brandl R, Auge H, Schädler M (2014) Does insect herbivory on oak depend on the diversity of tree stands? Basic and Applied Ecology 15:685-692
Meyer K, Soldaat LL, Auge H, Thulke HH (2014) Adaptive and selective seed abortion reveals complex conditional decision making in plants. American Naturalist 183:376-383

Völler E, Auge H, Bossdorf O, Prati D (2013) Land use causes genetic differentiation of life-history traits in Bromus hordeaceus. Global Change Biology 19:892-899
Baeten L and 69 co-authors (2013) A novel comparative research platform designed to determine the functional significance of forest tree diversity in Europe. Perspectives in Plant Ecology, Evolution, and Systematics 15:281-291
Ebeling SK, Schreiter S, Hensen I, Durka W, Auge H (2012) Outcrossing breeding system does not compromise invasiveness in Buddleja davidii. Flora 207:843-848

Weißhuhn K, Prati D, Fischer M, Auge H (2012) Regional adaptation improves the performance of grassland plant communities. Basic and Applied Ecology 13:551-559
Völler E, Auge H, Prati D, Fischer M, Hemp A, Bossdorf O (2012) Geographical and land-use effects on seed-mass variation in common grassland plants. Basic and Applied Ecology 13:395-404
Walter J, Hein R, Auge H, Beierkuhnlein C, Löffler S, Reifenrath K, Schädler M, Weber M, Jentsch A (2012) How do extreme weather events and plant community composition affect host plant metabolites and herbivore performance? Arthropod-Plant Interactions 6:15–25

Ebeling SK, Stöcklin J, Hensen I, Auge H (2011) Multiple common garden experiments suggest lack of local adaptation in an invasive ornamental plant. Journal of Plant Ecology: 4:209-220

Williamson M, Meyerson LA, Auge H (2011) Invasion science, ecology and economics: seeking roads not taken. NeoBiota 10:1-5

Weißhuhn K, Auge H, Prati D (2011) Geographic variation in the response to drought in nine grassland species. Basic and Applied Ecology 12:21-28

Auge H, Prati D, Stein C (2010) Der Zusammenhang zwischen Produktivität und Biodiversität. In: Hotes S, Wolters V (eds): Fokus Biodiversität. Wie Biodiversität in der Kulturlandschaft erhalten und nachhaltig genutzt werden kann. München: Oekom Verlag. 90-99.

Stein C, Unsicker S, Kahmen A, Wagner M, Audorff V, Auge H, Prati D, Weisser WW (2010) Impact of invertebrate herbivory in grasslands depends on plant species diversity. Ecology 91:1639-1650

Williams J, Auge H, Maron J (2010) Testing hypotheses for exotic plant success: parallel experiments in the native and introduced range. Ecology 91:1355-1366