Profile of HIGRADE participants
Name: Muhammad Arslan (Pakistan)
Department Environmental Biotechnology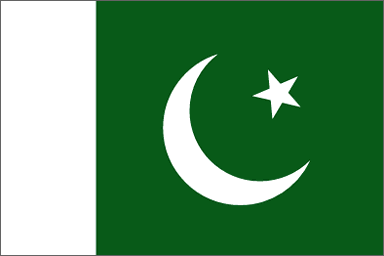 Research topic
Organic Micropollutants (OMPs) in the Environment: Phytotoxic Potential and Risks for Plant Ecosystem.
---
How did you learn about the UFZ?
Publications and research.
Why did you come to the UFZ?
Having my educational background in both Environmental Sciences (B.Sc.) and Biotechnology (M.Phil) made me choose UFZ as doctoral destination.
What do you like about the city you live in?
How do you like it at the UFZ / in HIGRADE?
I think its really interesting to take courses with Higrade when you want research pause. Moreover, courses offered by Higrade are really informative and I would like to get maximum out of this.
Your own links (e.g. homepage, publications)
https://www.researchgate.net/profile/Muhammad_Arslan9
http://goo.gl/3TwNSs
Muhammad Arslan*, Muhammad Afzal, Imran Amin, Samina Iqbal, Qaiser M. Khan: Nutrients Can Enhance the Abundance and Expression of Alkane Hydroxylase CYP153 Gene in the Rhizosphere of Ryegrass Planted in Hydrocarbon-Polluted Soil. PLoS ONE 09/2014; 9(10). DOI:10.1371/journal.pone.0111208
Muhammad Arslan, Asma Imran, Qaiser Mahmood Khan, Muhammad Afzal: Plant-Bacteria Partnerships for the Remediation of Persistent Organic Pollutants. Environmental Science and Pollution Research 07/2015; DOI:10.1007/s11356-015-4935-3
Muhammad Arslan*, Michael A. Kaminski, Bassam S. Tawabini, Muhammad Ilyas, Lamidi O. Babalola, Fabrizio Frontalini: Seasonal variations, environmental parameters, and standing crop assessment of benthic foraminifera in eastern Bahrain, Arabian Gulf. Geological Quarterly 07/2015; 60(2). DOI:10.7306/gq.1242
Muhammad Umar Khan, Angela Sessitsch, Muhammad Harris, Kaneez Fatima, Asma Imran, Muhammad Arslan, Ghulam Shabir, Qaiser M. Khan, Muhammad Afzal: Cr-resistant rhizo- and endophytic bacteria associated with Prosopis juliflora and their potential as phytoremediation enhancing agents in metal-degraded soils. Frontiers in Plant Science 01/2015; DOI:10.3389/fpls.2014.00755
Mujtaba Baqar, Muhammad Arslan, Nadia Jamil, Hina Zahid: Prevalence of Work-related musculoskeletal symptoms among the motorcycle mechanics of Lahore (Pakistan). Iranian Journal of Public Health 06/2015
Nadia Jamil, Mujtaba Baqar, Irfan Ahmad Shaikh, Iqra Javaid, Ayesha Shahid, Rubab Khalid, Naveed Ahsan, Abdul Qadir, Muhammad Arslan: Assessment of Mercury Contamination in Water and Soil Surrounding a Chlor-Alkali Plant: A Case Study. Journal- Chemical Society of Pakistan 02/2015;
Inaam Ullah, Muhammad Asif, Muhammad Arslan, Muhammad Ashfaq: Temporal Expression of Cry1Ab/c Protein in Bt-Cotton Varieties, their Efficacy against Helicoverpa armigera (Lepidoptera: Noctuidae) and Population Dynamics of Sucking Arthropods on Them. International Journal of Agriculture and Biology 01/2014; 16:879-885.
Muhammad Arslan*, Muhammad Tauseef, Mehtab Gull, Mujtaba Baqir, Iftikhar Ahmad, Usman Ashraf, Bassam Shafiq Al-Tawabini: Unusual rainfall shift during monsoon period of 2010 in Pakistan: Flash flooding in Northern Pakistan and riverine flooding in Southern Pakistan.
Muhammad Arslan, Michael A. Kaminski, Bassam S. Tawabini, Fabrizio Frontalini: Benthic Foraminifera along a depth transect in eastern Bahrain: seasonal variations and environmental assessment. Geophysical Research Abstracts, EGU General Assembly 2015, Vienna, Austria; 01/2015
Muhammad Arslan*, Rashid Mehmood, Muhammad Riaz, Mujtaba Baqar: Monitoring of changes in climate during blocking event by using run rule based quality control charts. The climate symposium 2014 (Published online:09/2014)
Mujtaba Baqar, Muhammad Arslan, Asim Mahmood: Characterization and Load Assessment of Wastewater Drains Outfalls Points into River Ravi, Lahore, Pakistan: An application of GIS. The 9th National GIS Symposium in Saudi Arabia, Sheraton Hotel & Towers, Dammam – Eastern Province; 04/2014
Muhammad Arslan*, Rashid Mehmood, Baqer Al-Ramadan: Flooding During Monsoon Period of 2010 in Pakistan under Scope of Geographic Information System (GIS). The 9th National GIS Symposium in Saudi Arabia, Sheraton Hotel & Towers, Dammam – Eastern Province; 04/2014
Muhammad Arslan*, Rashid Mehmood, Muhammad Riaz, Muhammad Tauseef: Monitoring of changes in climate during blocking event by using run rule based quality control chart. The International Conference on Regional Climate - CORDEX 2013, Brussels, Belgium; 11/2013
Hobbies
Piano, Sketching, Cricket, Table Tennis
---