Profile of HIGRADE participants
Name: Naeem Shahid (Pakistan)
Department System Ecotoxicology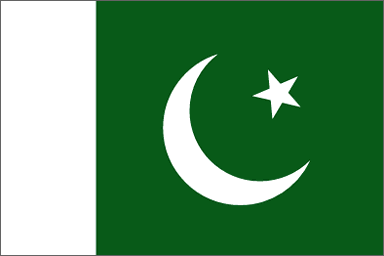 Research topic
Assessing pesticide effects on macroinvertebrates under field relevant conditions
---
How did you learn about the UFZ?
Why did you come to the UFZ?
To do my PhD in the field of environmental toxicology at a prestigious environmental research institute (UFZ) and to enhance my research skills
What do you like about the city you live in?
Leipzig is a beautiful city with combination of history, art and modern infrastructure. I like the environment, facilities and living standards. UFZ is the most appealing facility of this city for a scientist.
How do you like it at the UFZ / in HIGRADE?
UFZ is a nice place for researchers that provides a great opportunity to excel in environment-related studies. HIGRADE is very helpful and useful for PhD researchers, particularly foreigners. Courses offered by HIGRADE are really informative.
Your own links (e.g. homepage, publications)
Shahid, M., Khalid, S., Abbas, G., Shahid, N., Nadeem, M., Sabir, M., Aslam, M., Dumat, C. 2015. Heavy metal stress and crop productivity, in: Khalid Rehman Hakeem (Ed.), Crop Production and Global Environmental Issues, pp. 1–25.
Shahid, N*., Zia, Z., Shahid, M., Siddique, F., Anwar, S., Shah, G. M. and Ashraf, M. R. 2015. Assessing drinking water quality in Punjab, Pakistan. Pol. J. Environ. Stud. 24(6) 2597-2606.
Shahid, M., Dumatb, C., Pourrutd, B., Abbas, G., Shahid, N., Pinellib, E. 2015. Role of Metal Speciation in Lead-Induced Oxidative Stress to Vicia faba Roots. Russ. J. Plant. Physl., 62(4) 448–454.
Hobbies
Badminton, Cricket, Traveling.
---