Frequently asked questions about HIGRADE:
Credits (collecting, accounting,…)
How many hours of work comply one credit point?

The credit point system, according to ECTS, means 30h = 1 credit point.
How many credit points are needed to get the HIGRADE certificate?

12 credit points.
When do I receive my HIGRADE certificate?

The certificates will be handed out at the annual UFZ-Doc Conference (in spring).
Can I collect credit points for any module I choose?

No, a definite number of credit points must be derived from all four modules (Introductory, Advanced, Soft Skill and Transfer to Practice.) See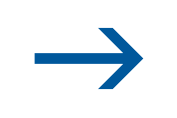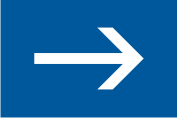 the core curricula
How is it possible for HIGRADE scholarship holders to get credits for department colloquia (minimum once a year)?

In case of the colloquia it will be decided individually. It is possible to get credits for a presentation at UFZ or within the Departments at university. The supervisor signs the "Table of Activities" entry to verify the successful presentation (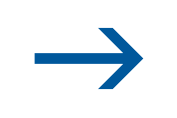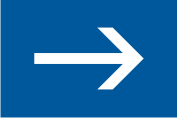 Get the table of activities )
Is it possible to get credits for courses offered by partner universities?

Yes, where the supervisor supports the participation. However, the course will only be accounted for in justified exceptional cases (e.g. if a highly specialised course cannot be offered by the UFZ because of insufficient participation).
In which way is it possible to get credits for external courses?

Write a short summary of the course including the hours of work and relevance for doctoral work, signed by your supervisor. Send it to the HIGRADE-Office.
How can I make sure my credit points are accounted for?

All of your activities should be listed in the "Table of Activities" (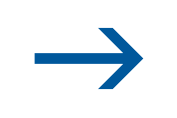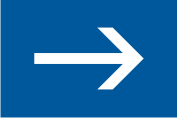 Get the table of activities ). The table should be sent to Vera.Bissinger[at]ufz.de at least once a year for updating.
Do we have to send certificates about attending a course?

Yes, you have to send a confirmation of attendance and the duration of the course. It is good to send a poster as copy or an abstract. The supervisor can sign the special course. HIGRADE courses do not need certificates or confirmations of attendance.
How can I confirm the participation on conferences?

Conferences are only counted if you gave a presentation (send a copy of it from the Abstract Band) or a poster (send a copy of poster). If no Abstract Band is available, a confirmation of your supervisor is sufficient (signature).
What kind of activities count as "transfer to practice"?

This can be: involvement in interdisciplinary research projects and outreach activities with active workshop participation (written confirmation); short-term research visits to other laboratories (min. 1 week); internships in industry or policy (e.g. authorities, ministries); Case-Studies in HIGRADE. Please discuss possibilities matching your interests and your career plans with your supervisors. Besides the offers of HIGRADE you can design this part after your wishes. Please contact the HIGRADE office for funding opportunities and make sure that your activity will count for HIGRADE. For further information see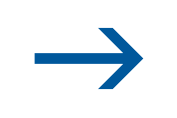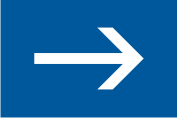 the HIGRADE webpage.
Funding and travelling
Is it possible to use the HIGRADE funding for financing research books / literature or other working materials?

Books and other working materials should be financed by the department budget or the universities. They receive funding for consumables for every HIGRADE scholarship holder.
Is it possible to collect the 500 € - HIGRADE funding over 3 years and spend it altogether in one year?

The funding should be spent every year. In some cases, it is possible to get payments more than 500 Euro. This depends on the inportance and costs of the event and will be decided in dependence of the financial situation of the HIGRADE budget .
When do I have to send the filled application form for Buisiness Travel Costs (Dienstreiseantrag)?

Send the application form for travel costs at least four weeks before your travel to the HIIGRADE office. We will submit your application to our travel cost office at UFZ and they need some time to organize the tickets. It is also possible to send the tickets after the event/travel, especially for HIGRADE events.
If I want the UFZ to pay seminar and conference fees in advance, in case of a business trip funded by HIGRADE, which account do I enter in the "Form for credit transfer of advanced training-/conference fee and hotel bills"? Do I send the form to the travel cost office myself?

You have to enter the HIGRADE account (HIGRADE - KTR Z400302). The form has to be sent to the HIGRADE office together with the application for the business trip. The HIGRADE office will send the form together with the approval for the business trip to the travel cost office. Please check if the bank transfer was successful.
How are trips of HIGRADE doctoral students and HIGRADE scholarship holders to HIGRADE courses at the UFZ sites funded?

HIGRADE is able to fund such trips without touching your available 500 €. There is a new rule in order to facilitate the application process for travels to HIGRADE events amongst the UFZ headquarters (and/or the partner universities): It is sufficient to send the application for a Business Trip in terms of the SAP print out and the tickets after the event to the HIGRADE office. They will submit them – completed with a notice - to the responsible travel cost office (Reisekostenstelle). Thus, the application in advance is not necessary. For all the other events (e.g. symposia and conferences) in Germany and abroad, please, follow the guideline for the Funding of Business Trip through HIGRADE (see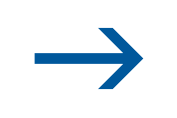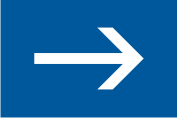 the guidelines).
Where I can get the TIX-Number for my travel?

Send your application form for travel costs to the HIGRADE Office with a note that you would like to order tickets in advance. As described we will remit it to the Travel Cost Office at the UFZ. They organised the tickets or the Tix-number and send it to you by e-mail.
Can I realise a research stay abroad for several weeks?

Yes, it will be possible if your supervisors recommend you and support such research stay. HIGRADE cooperates with several international activities (e.g. Marie Curie program or the Peer-network).
Being or not being a HIGRADE doctoral student
I am registered as a doctoral student at a university which is not included in the ones that have an agreement with HIGRADE. Since I am doing my doctoral work at the UFZ is it necessary also for me to obtain some credit points?

It is not obligatory to be registered at one of the partner universities to be member of HIGRADE. All UFZ doctoral candidates are automatically in HIGRADE if they started after October 1st, 2007.
Could I attend some of the workshop/meetings/scientific activities organized by HIGRADE as a non-HIGRADE student?

If you do not want to be in HIGRADE and just want to join some of the courses, you can apply for a special course and will be put on a waiting list. If there are places available, you may participate. Note that we cannot supply you with any financial help in this case.
Is it still possible to take part in soft–skill courses designed for UFZ employees (offered by the Human Resources Department, coordinated by Martin Schröder) as a doctoral student?

Normally, doctoral students should only take part on HIGRADE courses, including the soft-skill courses, with the exception of language courses. Please remember: language courses do not count in HIGRADE. If there are still some places available in the courses offered by the Human Resources Department, we will decide individually if PhD students can participate and collect credit points. See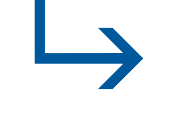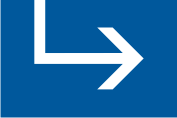 all available courses for doctoral students at UFZ offered by the Dept. Human Resources.
Others
Is it possible to get a HIGRADE e-mail-list?

You can use the mailing list of all doctoral students at UFZ (doks-all@ufz.de)
Do I have to fill in the doctoral list at the universities?

For HIGRADE it is not a must, but it can have advantages for you: e.g. semester ticket or insurance. Please, look at the rules at your university and ask your supervisor.
Do HIGRADE scholarship holders have to complete the PhD Master form, too?

Yes, but they have to send it to the HIGRADE coordinator (


Vera Bissinger). As well as this, your supervisor has to fill out your guest-staff notification.
Where can I find the forms?

You can find all the forms in the Intranet of the UFZ. This is open only for UFZ-members. If you do not have access to the Intranet, you can install the Citrix program at your computer at the university or at home. The precondition for this installation is a guest contract at UFZ. In addition we can send you the necessary form by e-mail. Please, ask for it in the HIGRADE office. Some of the forms (like guidelines for refunding of travel costs) you can download from the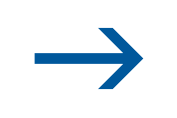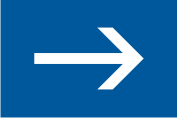 HIGRADE webpage.