Summer- and Winterschools
8th Alternet Summerschool
Date: September 4-14, 2013 in Peyresq, France
Open to young graduate and post-graduate scientists from both within and outside the network partners, the ALTER-Net Summer School provides an innovative atmosphere for thinking and resolving the sustainability challenges that society is currently facing.
Deadline for applications: April 30th, 2013

Can be recognized as Transfer-to-Practice-course for HIGRADE students!
Arctic Climate Change, Economy and Society (ACCESS)
Cross-sectoral Summerschool 23.-27. September 2013
Haus der Wissenschaft (House of Science), Bremen
The summerschool is open for ca. 20 participants from Science, Economy and Administration and
is intended for graduate level and above.
Summer School 2013 ScienceCampus Halle - plant-based bioeconomy
Part 1 - Scientific presentation and interdisciplinary thinking
Date: Scientific presentation and interdisciplinary thinking
(16 to 20 September 2013)
From idea to realization - Entrepreneurship in the field of bioeconomy
(23 to 25 September 2013)
Deadline for applications: August 15th, 2013

Science meets Practice 2014 / CCS Winter school
Date: January 6-9, 2014 and February 3-6, 2014 in Propstei Wislikofen, Switzerland
The 4th CCES Winter School "Science Meets Practice" is announced for doctoral students and postdocs of the ETH Domain and other Swiss and international universities. The CCES Winter School "Science Meets Practice" supports and enables young scientists in fostering interactions beyond the scientific community and in strengthening the dialogue between science and practice.
Deadline for applications: September 30, 2013

Courses and Lectures at Partner Universities

Workshop
Praktische Einführung in Strukturgleichungsmodelle
Datum: 25.-26.Juli 2013
Ort: Klinik für Psychatrie und Psychotherapie der Uni Tübingen
Ziel ist es, Interessierten sowohl ein theoretisches Verständnis als auch praktische Kompetenzen bei der Berechnung von Strukturgleichungsmodellen zu vermitteln. Die demonstrierten und eingeübten Inhalte orientieren sich dabei an Fragestellungen, die für die TeilnehmerInnen im Rahmen ihre Forschungsvorhaben von Relevanz sind.
Deadline: 28.6.2013

Announcements of other relevant training courses/ workshops
Interactive Visualization Tools for Socio-Environmental data Short Course
August 15-16, 2013 at University of Maryland, USA
Offering by the national Socio-Environmental Synthesis Center Annapolis, MD
Deadline: May 23rd, 2013
SESYNC Graduate Student Research Program:
Socio-Environmental Synthesis Research Proposal Writing Workshop

January 15-17, 2014 at SESYNC center in Annapolis, Maryland, USA
Deadline: September 20, 2013. Contact/questions: Rachel Berntson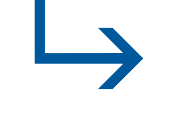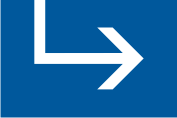 More information see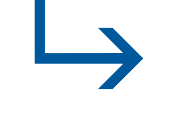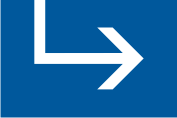 sesync-Website

YSSP offers advanced graduate students from around the world the opportunity to spend a summer working with distinguished scientists on projects related to their own doctoral research in the natural and social sciences. Applications are due in January for participation in the summer of the same year.
Marie-Curie-Trainings
EDA-EMERGE organizes extensive training courses on the concepts and strategies behind the identification of emerging pollutants using novel chemical and biological tools and river basin monitoring programs in the EU.