WELCOME
to the web page of the Leipzig Memorial for Forced Labour during National Socialism.
On the authentic site of the former Hasag factory, we inform about dimensions and backgrounds of forced labour, especially in the Leipzig region. Furthermore, we serve as a contact and meeting point for former forced labourers, we investigate yet unenlightened aspects of the subject, cooperate with teachers and students in education projects and we organize public events about the subject of forced labour.

Our english exhibition guide can be downloaded here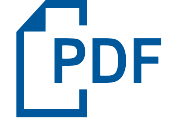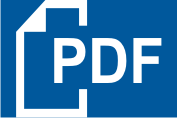 Booklet accompanying the exhibition (5.1 MB)
Guided tours through the exhibition and the grounds of the former Hasag factory can be done in english. For detailed information please contact us.

Forced labour and the Hasag factory

During World War II Leipzig was one of Germany's most important armament industry centres. In 1944, more than 100.000 men and women, concentration camp prisoners and prisoners of war, worked as forced labourers in the factories of Leipzig.

At that time, the industrial company Hugo Schneider AG (Hasag) was located on the grounds of the today's UFZ (Centre for Environmental Research). The company switched from the production of lamps to the armament industry – munition, grenades and the well-known bazooka ("Panzerfaust") were produced here.

Due to a shortage of workers in the Nazi era the Hasag company started to employ forced labourers from 1939 forth – polish prisoners of war, polish civilists, and later people from all occupied territories. They were deported from their homes and taken to German work camps. Many of them were women who had to live and work under inhumane conditions, many prisoners were Jews, some were Sinti and Roma. Most of them came from Poland or the Soviet Union.
The living conditions in the labour camps were devastating. Due to the lack of adequate health care and a minimum of essentials, such as nutrition, clothing and hygiene, the forced labourers were in a poor state. Insufficient accomodation in the overcrowded barracks as well as increased violence to which the prisoners were defencelessly exposed, led to a high number of deaths.

The Hasag company exploited more than 10.000 forced labourers on these grounds where the UFZ is located today. Thereby it's one of the biggest profiteers of slave work during National Socialism.
Today there is a small memorial to the forced labourers of that time. The exhibition shows mechanisms and types of forced labour, especially the inconceivably difficult living conditions of the women who were brought to Leipzig as slave workers.

Opening times: Tuesday – Thursday 10am – 6pm