Marija Milanovic

An integrated assessment of the effects of plant invasions on ecosystem services

Biological invasions can have severe impacts on biodiversity, ecosystem functions and their resulting services (ESS) as well as economic costs. Invasive species and their interaction with habitat modification are known to act as drivers of change. Impacts of species are mediated by their characteristics (biological and ecological traits, environmental preferences, spatial distribution), though many of the species characteristics responsible for changes in ESS (impacts and benefits, respectively) are context dependent. While benefits can clearly be considered as an increase in the provision of an ESS of any kind, impacts can result through two different mechanisms:
(i) disservices, which are impacts that can only have negative effects on a target system such as on health, e.g. Ambrosia artemisiifolia (highly allergenic) or Heracleum mantegazzianum (severe skin irritations); (ii) loss of services, which in fact is the reduction of a positive service due to the presence of an invasive species, such as decreased crop yields. We hypothesize that many alien plant species have positive as well as negative effects but that beneficiaries differ from those that are impacted. Identifying competing interests and identifying plants or features which are most prominent in them, will help mitigating impacts on ESS.
Lukas Egli

Quantifying and modelling trends of ecosystem service diversity in socio­ecological systems and their
implications for resilience
The loss of resource use diversity seems to be obvious but has rarely been documented and quantified. Likewise, stability properties including variability, recovery and resistance of the corresponding services have not been systematically analysed. How are simplified resource use systems "stabilized", for example by fertilizers, pesticides, or more intense trading, and how do these measures depend on and affect the resilience of other subsystems, in particular via trade and markets or other less obvious links?
Based on these first approaches, the proposed PhD project has two key tasks: (1) Identify the drivers which cause the transition from resource­ diverse systems (i.e. a variety of ecosystem services which are used) to a specialized resource use system. Substitutability, trade, and technology certainly play a key role, but other important factors might have been involved and the relative role of drivers may change in the future. (2) Quantify how the resilience of socio­ecological systems is affected accordingly.
Julian-Richard Massenberg

Identifying social values of ecosystem services: theoretical and empirical investigations
The goal of this PhD thesis is to analyse social values of ecosystem services from both a theoretical and an empirical perspective. The theoretical work is mainly oriented towards the relevant literature in economics, political science, philosophy and related disciplines. The challenge is to develop and apply a new methodological approach which is able to focus on the distinction between (i) individual preferences, (ii) social values as aggregated individual preferences (I-preferences), (iii) social values that emerge from individuals in their relationships to other community members (We-preferences), and (iv) social values that are not based on preferences.
Julia Goss

Provision of the ecosystem service of pollination in a changing world: oilseed rape for food and fuel.
In this project we will try to understand the interactions between agricultural practices and the ecosystem service pollination, to optimize yields, to conserve the diversity of pollinators and to ensure food security for the generations to come. The major output of the project should be the better integration of pollination as an agricultural input into agronomic practices.

Lars Langer

Is there a biodiversity crisis in our brains too? Text­mining historical and contemporary novels for the service role of biodiversity in communication

We plan to take first steps to establish a new approach for quantifying cultural ecosystem services, which we refer to as communication service of biodiversity (CSB below). One first measure we propose is the use of biodiversity­ related terms in novels, in this proposal plant and animal names. There are manifold reasons why novelists use names and features of biological species in their communication with the readership, for example, to precisely describe an ecological scenery, to evoke a particular feeling or notion via an organism's generic connotation ('swan' versus 'rat') and its symbolic meaning (e.g. 'fish' as a symbol for Christianity), or to refer to provisioning services of biodiversity as part of the character's everyday lives such as food, medicinal ingredients, everyday utensils, or luxury articles. The examples present usages where the writer has employed biodiversity vocabulary to depict reality, map meaning, transport
thoughts or create emotions, i.e. to communicate his/her intentions in an effective and artful manner. With this, biodiversity satisfies the human need and want of being informed and inspired and thus provides a non­material benefit, i.e. an ecosystem service.
Lisanne Hölting

Multifunctionality of landscapes – An ecosystem service perspective

The benefits obtained by multifunctional landscapes are usually greater than benefits from single-function landscapes (e.g. cropland, monocultures). It is essential that ecological, social and economic values of a landscape are taken into account in planning and decision-making. During my PhD, I will analyze the capacity of a landscape to offer several ecosystem services simultaneously - a concept called "multifunctionality". I will compare different metrics of multifunctionality across three case study areas, in order to develop an appropriate guideline for multifunctionality assessments.
Stephan Kambach
From biodiversity to traits to functions to services: application of the ecosystem service framework to Central European forests

This project investigates how tree diversity has an effect on the benefits humans obtain from forests (= ecosystem services). After reviewing the recent literature I am going to use these relationships in order to assess the benefits of an elevated tree diversity on the landscape level and in the face of climate change. The emerging biodiversity-ecosystem service model could then be validated for the subtropical forests in the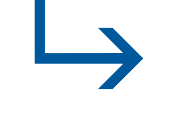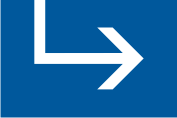 BEF-China research platform within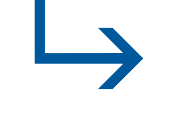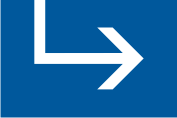 iDiv.
Veronika Liebelt
A dynamic model of urban ecosystem services, residential mobility and real estate markets

This PhD project aims to analyze the relationships of real estate market, residential mobility including land-use change and the resulting spatial pattern of urban ecosystem services demand and supply. The empirical study will be carried out for the city of Leipzig.
Bartosz Bartkowski

Accounting for the Diversity Aspect in Economic Valuation of Biodiversity: Conceptual and Methodic Issues with Application

The abstractness of the concept of biodiversity makes it a difficult-to-handle valuation object. This project consists in the formulation of a conceptual framework for the economic valuation of biological diversity. The framework will then be applied in a case study, using deliberative monetary valuation in a German forest ecosystem.
Rita Radzeviit
Impacts of land management and agricultural practices on ecosystem service provision.

Pollinator diversity as insurance against yield fluctuations of local crops dependent on insect pollination
Christian Hoyer

Governance, land-use dynamics and their impacts on ecosystem services under climate change

This project will analyse the impacts of land-use change scenarios on the provision of different ecosystem services,
and in turn, how the environmental changes and changes in ecosystem services influence land-use decisions on a regional scale.
Therefore the SITE modelling framework will be used and further developed to simulate land-use change and change in ecosystem services under different regional scenarios. The focus area will be Central Germany.
Annett Hahn

Shift of trait compositions driven by biological invasions in context with land use and climate
This project will analyze and quantify shifts in traits composition considering different land use regimes and climatic conditions, infer impacts on ecosystem functions and outline potential consequences for services.
Ronny Richter

Ecosystem services assessment in a Central European floodplain forest: an ecosystem approach using reflective and thermal remote sensing data.
The main objectives of this project are: to develop, implement and validate multisensoral remote sensing concepts to quantify ecosystem services and suitable ES proxies (e.g. cooling by evapotranspiration), and to combine these results with in-situ measurements and available ecosystem data for a modelling and finally mapping of sensitive ecosystem services.
Biodiversity loss in Mesoamerica: investigating the impact of habitat fragmentation on bees.

At present I focus on understanding the effects of habitat fragmentation and land use on populations of native bees in Mesoamerica. This area is a world hotspot for biodiversity and is of particular interest not only because of its complex geological, biological and cultural diversity but also because of the lack of studies of its local fauna and flora, including species identity. Nevertheless I am also really curious about the dynamic of populations of pollinators in others area of the world.