Education


Aiming at advancing the interdisciplinary research on ecosystem services, ESCALATE educates independent researchers with a broad theoretical knowledge covering an interdisciplinary breadth and disciplinary depth and that will have the capacity to independently develop research strategies and participate in interdisciplinary teams. The foundation for interdisciplinary thinking and research will be laid by (1) interdisciplinary supervision, (2) newly created interdisciplinary activities and (3) summer schools, excursions and workshops bringing together students from different backgrounds and working collaboratively on a common subject. As an international research school all offered activities are being hold in English.
Interdisciplinary supervision and supervisor committees
Supervision of ESCALATE projects will be designed to allow freedom of research to develop creativity within an individual profile while offering guidance towards doctoral research. Each project is assigned to a supervisory committee consisting of ESCALATE's coordinator, a primary supervisor and one or more secondary supervisors from another discipline and/or partner institution. The primary supervisor acts as host of the doctoral student and ensure his or her integration in their own research group and provide day-to-day supervision.
ESCALATE colloquia
Monthly ESCALATE colloquia provide a regular platform for the exchange and discussion of ideas. By bringing them together on a regular basis, they also help bridging the spatial distance between all the different research groups distributed over several locations and two cities. All current ESCALATE students are expected to actively participate in these colloquia and should only be excused from attendance for important reasons related to their research.
Excursions
ESCALATE offers regular excursions to regional research projects working on ecosystem service topics. Furthermore, excursions to National Parks and their administrators in Central Germany will be offered.
Stay at an external research group
At the beginning of their doctorate, each student will be given a list of potential external research groups that are suitable for an academic stay of up to three months during the second or third year of their research project. Students are offered support in approaching the group leaders and writing grant applications for the DAAD or directly by financial support. If the stay at an international research group is not thematically applicable, students will be helped in searching for a suitable national research group or institution for an alternative stay or internship.
Career related soft skill courses
All ESCALATE students will receive a basic level of soft skills training centrally organized by the Helmholtz Association for all Helmholtz Research schools. The 3-4 day courses cover the following topics: project planning and management, group dynamics and teamwork, creativity, conflict and collaboration, presentation and communication skills, career and leadership skills.
ESCALATE students may also participate in soft skills courses organized by HIGRADE, the Research Academy Leipzig or InGrA which offer elaborate training courses for doctorate students in transferable skills including the areas of language and information technology, career planning, scientific project management and scientific communication.
Mini-Schools
Project-based training is organised as one-week mini schools. These schools take place in the context of nearby research projects, e.g. in TERENO, the biodiversity exploratories or the Global Change Experimental Facility (GCEF). This way, doctoral students will be familiarised with important methodologies, the relevant ecosystem services, institutions, stakeholders, etc.
During the summer school, teams (4-5 doctoral students) of mixed disciplines carry out small research projects at the site, and towards the end of the course integrate these studies into a comprehensive ecosystem services analysis.
TEDx event on ecosystem services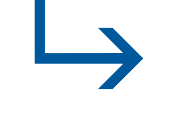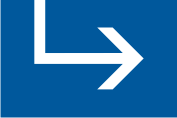 TED is a nonprofit organization that organizes conferences on a wide variety of scientific and other topics. Its conferences try to bring together people from a very broad spectrum of society. The internet platform presents video recordings of TEDTalks and has become one of the most influential internet communities that provide communication among experts and non-professional. TEDx is a freely licensed conference organization program that allows interested people anywhere in the world to organize a TED conference and tries to give communities and organizations the opportunity to stimulate dialogue through TED-like experiences at the local level.
In 2015 and 2018, the organization of a TEDx event on the topic of ecosystem services is planned. While being an ideal platform for scientific outreach, it also presents a great opportunity for students to develop several organizational skills. The event will be organized by the doctoral students and active participation in the organizational committee may be approved instead of specific soft-skills courses. Since ESCALATE students will also give talks at these events, it will be a great opportunity to practice the communication of scientific results to a broader audience.